Wednesday 26 March 2014 15.21
1 of 2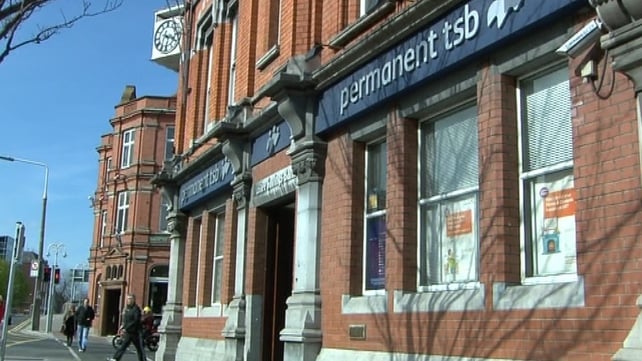 Permanent TSB Group Holdings' impairment charges for 2013 rise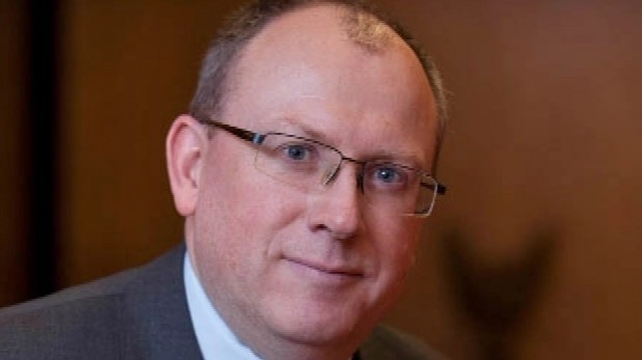 Jeremy Masding, Group CEO, says the bank has "turned the corner"
Permanent TSB Group Holdings has reported a loss before tax of €668m for the year to the end of December – this compares to a pre-tax loss of €919m in 2012.
The bank said its operating loss was unchanged year on year at €977m, but its impairment charges rose to €927m from €883m in 2012.
Shares in group moved higher in Dublin trade today.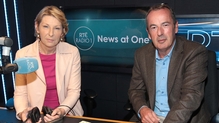 RELATED AUDIO & VIDEO
The group is made up of Permanent TSB, its Asset Management Unit (its bad bank) and its non-core business unit.
Permanent TSB reported an operating loss of €153m in 2013, mainly on the back of an impairment charge of €148m. The group said that it continues to work hard to ensure that Permanent TSB returns to profitability this year.
The Asset Management Unit reported a loss of €561m, mainly driven by an impairment charge of €496m. The bank said it expects this loss to narrow this year as new defaults reduce and loans are "cured".
The bank said this unit now has about 300 staff, which take over 1,000 calls daily. It said it has offered 18,000 long term solutions to customers in arrears.
"We were able to stem the flow of early arrears and reduce the flow of late arrears which is an encouraging sign for the group as well as the wider economy," the bank said.
The non-Core Business reported an operating loss of €283m last year due to impairment charges of €285m, which mostly related to the Irish commercial real estate portfolio.
The bank said it opened about 58,000 new current accounts since it launched its new offering last April.
It has also lent over €200m for mortgages last year – about three times the amount in 2012. It added that it has lent another €70m so far this year.
"Our key message is that Permanent TSB Bank is turning the corner, " commented the company's group chief executive Jeremy Masding, Group CEO.
He said that the group believes that arrears have peaked in both the bank's Irish home loan and buy to let portfolios.
"There's still some distance to travel but we are making real progress. The balance sheet is stronger and the bottom line is improving. We're getting our income up and our costs down and we're delivering on the commitments we've made," Mr Masding added.
Mr Masding said that the group's next big challenges include returning to profitability, exiting the State ownership and returning value to the Irish taxpayer.
He said that while the group was "highly motivated" by its progress last year, it was not complacent. "We understand the need to keep improving, particularly in light of the challenging and competitive environment in which we operate," he added.
Speaking at a press conference, Mr Masding said that the group has a viable future and that despite its loss-making tracker mortgages it can still make the bank profitable.
The mortgages, which track the European Central Bank's low interest rate, make up two-thirds of its mortgage lender's loan book and are currently causing a drag on the its profitability.
"We have always operated on the basis that we are the people to manage the trackers. We'll quantify the cost, we'll live with it, and we will make the bank profitable. This group has a viable future," he stated.
Permanent TSB is seeking approval from Europe to split itself into three units and move bad assets – including some but not all of its tracker mortgages – off the balance sheet of a "core bank". But it is still awaiting a decision on a restructuring plan submitted to the European Commission last year.
Mr Masding said the group's "core bank" was profitable so far this year after seeing mortgage arrears peak in 2013 and staff costs fall by 15%, while the group as a whole remained on track to make a profit in 2017.
That compares with Bank of Ireland, which returned to an overall profit in the first two months of the year, and AIB, which also expects to make a profit later this year ahead of a potential reprivatisation in 2015.
Mr Masding said he was confident the core bank would be an investable entity in the next few years and could be attractive to a large banking group.
He added he had not had any talks with Royal Bank of Scotland's Ulster Bank about a potential merger. RBS has commissioned investment bank Morgan Stanley to advise it on potential merger opportunities for Ulster Bank said earlier this month.
Ahead of the European-wide bank tests, analysts said Permanent TSB remained the most vulnerable Irish bank after its core tier one capital ratio fell to 13.1 following its balance sheet assessment and its net interest margin – measuring the profitability of its lending – rose marginally to 0.82%, far below its rivals.
TOP STORIES

RTÉ News – Business Headlines