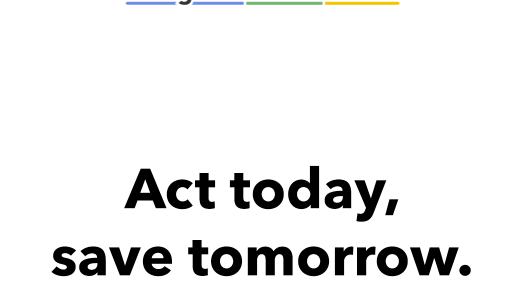 On September 24th, Patagonia will close all stores located near to official Global Climate Strike locations to support youth climate activists taking to the streets around the world, demanding urgent positive change to address the climate crisis.
Hundreds of strikes are set to take place around the world on September 24th including two in Ireland, one in Dublin and the other in Cork. Other countries such as the USA, Australia, Brazil and the United Kingdom will also host strikes.
Patagonia is inspired by the Fridaysforfuture protests and the global mobilisation of youth around climate change, but also believe it shouldn't fall on the youth to do all the work.
"As I watched them, I realized, too, that they weren't just making a statement, these kids were showing us how to cope, by finding each other and sticking together," said Madaline Preda, Managing Editor of Brand and Activism at Patagonia.
"If these kids show us one thing, though, it's that it's not too late to change. We can start small, simply by showing up. Looking for motivation? Look to them."
The event organisers, Fridaysforfuture, have stated 6 actions they want to be taken by global leaders ahead of the event, these include:
1. The Global North needs to cut emissions drastically by divesting from fossil fuels and ending its extraction, burning, and use. We need concrete plans and detailed annual carbon budgets with roadmaps and milestones to ensure we get to net-zero with justice and equity in the time needed to address climate change.
2. The colonizers of the north have a climate debt to pay for their disproportionate amount of historic emissions and that starts with the increase of climate finance to implement anti-racist climate reparations, the cancellation of debts especially for damage caused by extreme weather events, and providing adaptation funds that serve the communities.
3. Work towards a genuinely global recovery from COVID-19 by ensuring equitable vaccine distribution worldwide and suspending intellectual property restrictions on COVID-19 technologies. This is an essential step towards a global, green, and just recovery.
4. Recognize the tangibility of the climate crisis as a risk to human safety and secure the rights of climate refugees in international law.
5. Recognize the invaluable impact of biodiversity on indigenous communities' lives and culture, and commit to make ecocide an international punishable crime.
6. Stop the violence and criminalization against indigenous peoples, small farmers, small fisherfolk, and other environmental and land defenders. Support the work they do.  Respect and listen to our defenders.
More information can be found here.
Article by [author-name] (c) Irish Tech News - Read full story here.