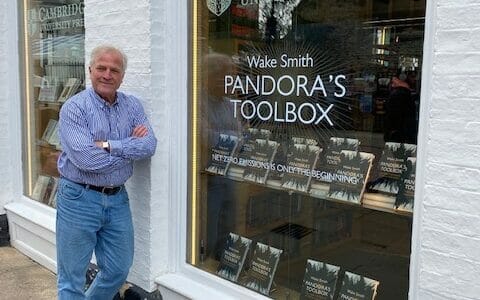 On this podcast, Diana Paiva is joined by a lecturer at Yale University and climate researcher Wake Smith. Wake talked about his recently published book Pandora's Toolbox, in which he talks about climate interventions and net-zero. He also talks about COP27 and the challenges to achieve climate targets.
Pandora's Toolbox: The Hopes and Hazards of Climate Intervention by Wake Smith
Wake Smith
As a lecturer at Yale University, Wake Smith teaches a world-leading undergraduate course on climate intervention, which forms the basis for this book. Smith is also a Senior Fellow at Harvard, writing scholarly articles on costs, aeronautics, and governance of solar geoengineering. Prior to his academic career, Smith served in several executive roles in the aeronautical industry.
About Diana Paiva
Diana is currently interning with Irish Tech News. She graduated from Birkbeck University, with a degree in modern languages and she is currently doing a master's in Journalism at the University of Roehampton. She has an interest in technology and the environment.
See more podcasts here.
Article by [author-name] (c) Irish Tech News - Read full story here.