Updated: Tuesday, 14 Jan 2014 07:23 | Comments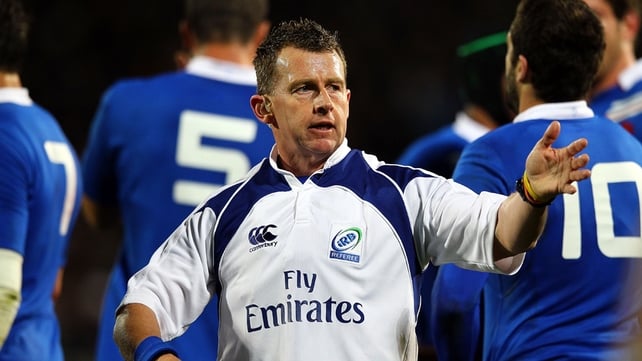 Nigel Owens was in charge of the Castres v Leinster game
International referee Nigel Owens has been left shaken but unhurt after being involved in an accident on the M4 motorway.
Owens was travelling back to south Wales from France after officiating at the Castres v Leinster Heineken Cup game on Sunday.
The accident occurred between Pyle and Margam as the 42-year-old drove home from Bristol Airport.
Owens tweeted: "Thanks all of u who stopped to see if I was ok after smash on M4. Vrry shaken but ok. Car is prob rite off though thanks to the police too."
He later added: "Really am touched that so many of you have sent messages and text me after the accident. I am ok thanks shaken and sore but ok. Thanks all". 
User contributions and/or comments do not, unless specifically stated, represent the views of RTÉ.ie or RT&Eacute.
Click here for Terms of use

RTÉ Sport sport headlines