Wednesday 23 July 2014 14.42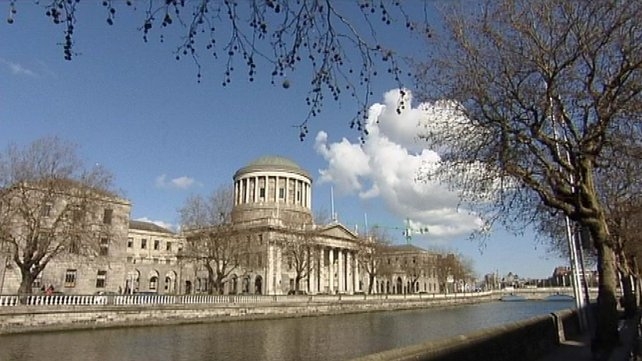 The order could not be made public until 2pm to prevent a run on the credit union
The High Court has made an order to wind up a credit union in Co Cork.
President of the High Court Mr Justice Nicholas Kearns this morning granted the application by lawyers for the Central Bank to wind up Berehaven Credit Union in Castletownbere, which has 3,500 members.
The making of the application or the order could not be made public until 2pm to prevent a run on the credit union.
The bank said the winding up was in the public interest.  
Insolvency practitioners Jim Hamilton and David O'Connor of BDO Ireland have been appointed as provisional liquidators of the credit union.
Berehaven Credit Union has a deficit in its accounts of just over €50,000.
However, it also needs just over €1.3 million to bring its regulatory capital requirements into line.
Senior Counsel Paul Gallagher for the bank said concerns had been raised about the credit union in 2010 and the bank had done everything it could to assist the credit union to resolve its difficulties. 
He said proposals to voluntarily transfer its business to another credit union had not been successful.
He said the bank believed winding up the credit union was in the public interest and would mean the least cost for the taxpayer.
The Central Bank believed it was unlikely the credit union's financial position could be restored, he said.  
He said there had been two reviews of the operation of the credit union in 2010 and earlier this month. 
Mr Gallagher said a key issue had been the credit union's internal controls and governance and its lending practices.
He also said the Central Bank believed the credit union may not be able to meet its obligations to its creditors.
He said the Government's deposit guarantee scheme, guaranteeing deposits up to €100,000, would be put into effect quickly to avoid stress and hardship for depositors who would be afraid of losing their hard earned savings.
Mr Gallagher said representatives of the Central Bank had met representatives of the credit union last night and told them of their intention to bring the application before the High Court.
Mr Justice Kearns granted the application and made the order winding up the credit union.
He said the Central Bank had given the matter very careful consideration.  
The case will be back before the High Court on 31 July.
TOP STORIES

RTÉ News – Business Headlines