1 of 3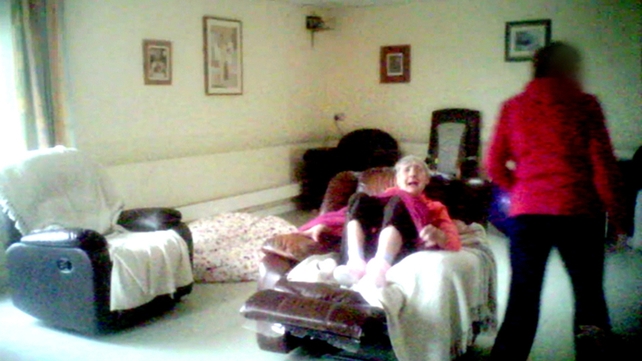 Footage showed residents being slapped, kicked, and shouted at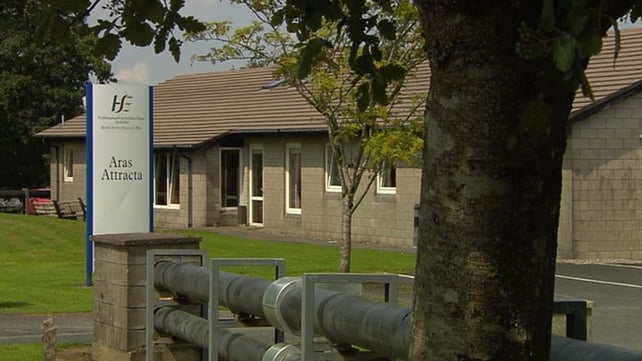 The Ombudsman said HIQA does not have power to investigate complaints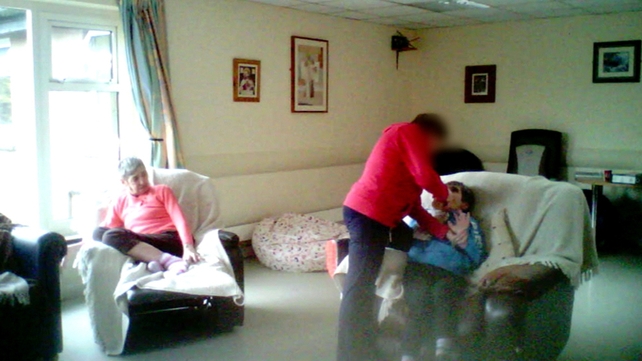 RTÉ footage showed residents of unit 3 being allegedly abused
The Ombudsman has said his office could have carried out an investigation if the Health Information and Quality Authority had passed on complaints about the Áras Attracta residential centre in Co Mayo.
It follows an RTÉ investigations Unit report, which showed residents of a unit at the centre in Swinford, Co Mayo being force-fed, slapped, kicked, physically restrained and shouted at
Speaking on RTÉ's Morning Ireland, Mr Tyndall said HIQA did not have the power to investigate complaints.
He said it should therefore be bringing the over 400 complaints it has received this year about nursing homes to his attention.
He said his office had been in touch with HIQA about this issue and was awaiting a response.
"It's not happening in practice because they have had those complaints and they are not reaching us.
"This strikes me that two things are happening, one is that when people first complain to the HSE, which is where they normally complain – the HSE should have been telling them about their right to come to the Ombudsman, I think that can't be happening because they are not getting to us.
"Similarly if they then complain to HIQA rather than the HSE, HIQA should be contacting us and I don't know why this hasn't happened," Mr Tyndall said.
He said his office can examine complaints about the Health Service Executive and all HSE-run centres, including nursing homes.
RTÉ Investigations Unit: Inside Bungalow 3
The Ombudsman said he was troubled by that fact that people were being told there was nowhere to complain when his office had the power to investigate these complaints.
He said that his office could investigate a complaint from members of the public but not from members of staff:
"I have full power to investigate any complaints that come to us, powers to obtain documents to interview staff, to take any evidence that's available. Powers to access premises, all of the powers necessary in order to conduct full investigations".

RTÉ News – News Headlines