Updated: Friday, 28 Feb 2014 14:14 | Comments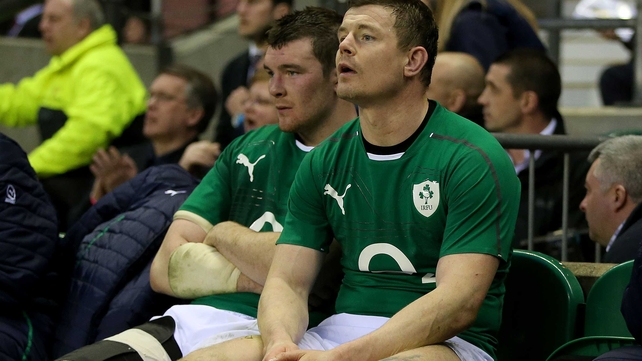 Peter O'Mahony: 'It would be great for him to finish his last Test in Ireland on a winning side'
Video
Audio
Brian O'Driscoll's long Ireland farewell will not knock Joe Schmidt's men off their Six Nations stride, according to flanker Peter O'Mahony.
Legendary centre O'Driscoll will make his final Ireland appearance in Dublin against Italy on Saturday, 8 March.
The 35-year-old will break George Gregan's world-record Test caps haul of 139 against the Azzurri, before making his last-ever international bow against France in Paris a week later ahead of his summer retirement.
Munster captain O'Mahony hailed O'Driscoll as Ireland's "first superstar", but vowed no one will let the passing of a national treasure alter their approach.
"We are professional enough that that won't affect us," said combative flanker O'Mahony.
"It is obviously a big occasion for him and it would be great for him to finish his last Test in Ireland on a winning side but the rest of us now need to be a bit selfish – and him too.
"There is a job to be done at the weekend and he is more professional than anyone who has put on an Irish jersey so I don't think there is an issue there."
"The rest of us now need to be a bit selfish"
O'Driscoll made his Ireland debut in Australia in 1999 and has been a fixture ever since.
His hat-trick in Ireland's stunning 27-25 victory against France in Paris in 2000 launched a sea-change in the country's professional-era approach.
O'Mahony believes after all these years the Leinster stalwart is just as influential, despite having to adapt his game to cope with his natural slowing pace.
"He was the first superstar of Irish rugby and always very exciting to watch," said O'Mahony.
"You wouldn't even have to go looking for him: you would see him on the TV screen so often because he was carrying so much ball, breaking lines.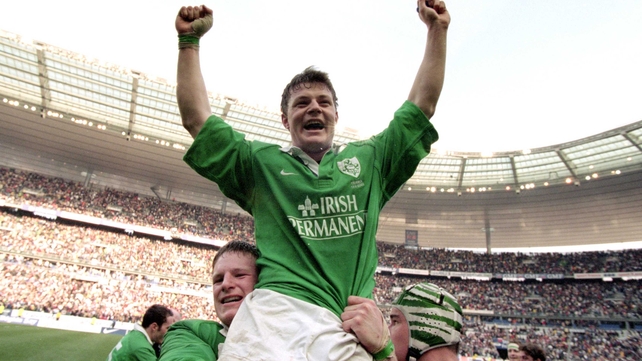 "He was probably a bit raw at the time. Video analysis wasn't the same and defences weren't the same so he was making big, long breaks and it was very impressive to watch.
"Not much has changed, really: last weekend he was running over guys. He used to run around them, now he goes over the top of them."
O'Mahony suffered hamstring damage in Ireland's slender 13-10 England defeat last weekend, but is confident he will be fit to face Italy in the fourth round of Six Nations fixtures.
The bullish loose-forward has been one of the standout performers of the Six Nations championship this term.
User contributions and/or comments do not, unless specifically stated, represent the views of RTÉ.ie or RT&Eacute.
Click here for Terms of use

RTÉ Sport sport headlines