Updated: Tuesday, 11 Feb 2014 12:38 | Comments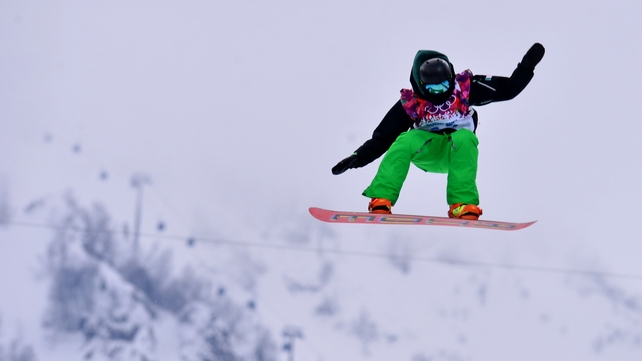 Seamus O'Connor impressed on the controversial halfpipe in Sochi
Video
Ireland's Seamus O'Connor has qualified for the semi-final of the halfpipe at the Winter Olympics in Sochi.
O'Connor finished eighth in the first heat after opening with a solid 66.25 in his first run at the Rosa Khutor Extreme Park, before impressing the judges in his second run, where he scored 71.50.
The 71.50 was the fourth best of any rider in the second round.
O'Connor, who was one of only four boarders to post consecutive scores over 60, qualifies for the semi-final as one of the competitors to finish fourth to ninth in the heat. The top three automatically qualified for the final.
American superstar Shaun White competes in the second heat. British duo Ben Kilner and Dom Harington failed to make the grade in their runs. Kilner was down in 16th at the end of the heat having posted scores of 43.50 and then just 16.25.
And the numbers were worse still for Harington, who finished bottom of all 20 riders having scored 12.75 first time out and then 37.25.
User contributions and/or comments do not, unless specifically stated, represent the views of RTÉ.ie or RT&Eacute.
Click here for Terms of use

RTÉ Sport sport headlines