Thursday 19 June 2014 23.45
1 of 6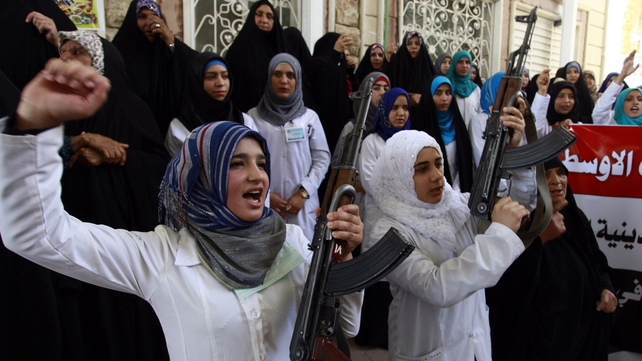 Iraqi Shia women hold their weapons as they gather to show their willingness to join Iraqi security forces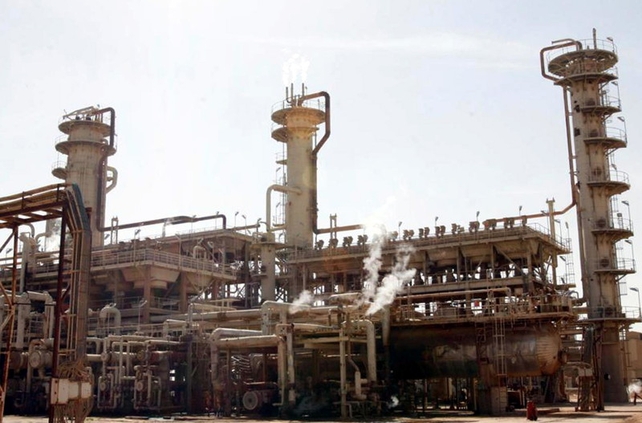 Insurgents had stormed oil refinery in Baiji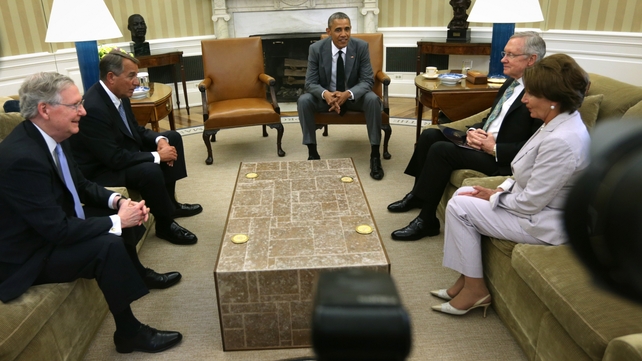 Barack Obama met the congressional leadership to discuss options on Iraq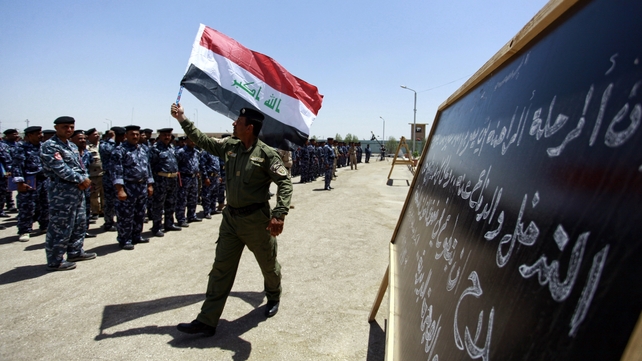 A member of Iraq's security forces waves his national flag as newly-recruited men gather in the city of Najaf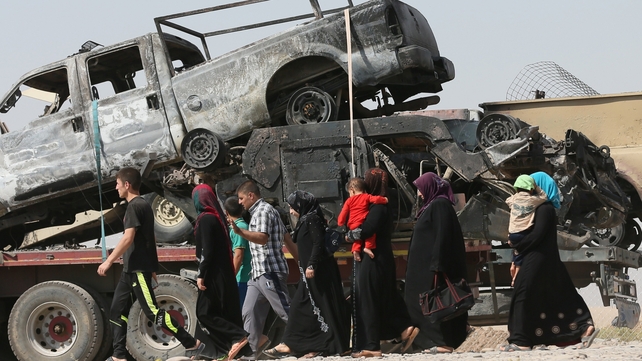 Iraqis fleeing the violence in the northern Nineveh province walk past the wreckage of military vehicles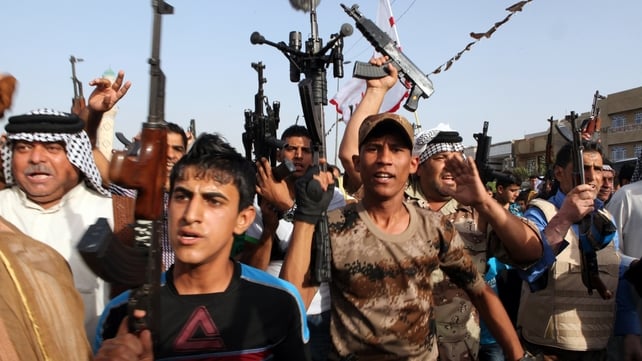 Iraqi Shia men brandish their weapons as they show their willingness to join Iraq's security forces
US President Barack Obama tonight said he was ready to send 300 military advisers to Iraq and if necessary to take "targeted" and "precise" military action to counter radical Sunni fighters.
Mr Obama said the US was ready to deploy advisers to study how to train and equip Iraqi forces and had already increased its surveillance and intelligence capabilities in the country.
The US teams could set up joint operations centres in Baghdad and near Mosul, the northern Iraqi city that fell to extremist rebels last week, the president suggested.
"Going forward, we will be prepared to take targeted and precise military action if and when we determine that the situation on the ground requires it," Obama said at the White House after meeting senior members of his national security team.
Mr Obama said it was a good investment for the US to intervene in Iraq if it prevented Islamic State of Iraq and the Levant (ISIL) fighters establishing bases which could eventually pose a threat to the West.
But he repeatedly insisted US troops would not be going back into direct combat in Iraq, two-and-a-half years after the last American soldier came home from the war.
Mr Obama did however pledge to help Iraq bolster its own forces against the advance of the radical Sunni fighters.
"We're prepared to send a small number of additional American military advisers, up to 300, assess how we can best train, advise and support Iraqi security forces going forward," Mr Obama said.
The president also renewed US warnings that only non-sectarian leadership could rescue Iraq from its current plight – an apparent implicit rebuke of Shia Prime Minister Nuri al-Maliki.
"Shia, Sunni, Kurds, all Iraqis must have confidence that they can advance their interests and aspirations through the political process rather than through violence," Mr Obama said.
"It is clear, though, that only leaders that can govern with an inclusive agenda are going to be able to truly bring the Iraqi people together and help them through this crisis."
Mr Obama warned that he would not authorise political operations that were designed to promote one sect in Iraq over another.
And he said that he would dispatch Secretary of State John Kerry to Europe and the Middle East this weekend to consult with US allies on the next steps forward on the Iraq crisis.
Meanwhile, Iraqi government forces have regained full control of the country's biggest oil refinery after heavy fighting with Sunni insurgents attempting to seize it.
Sunni insurgents had stormed the complex in Baiji, south of Iraq's second city Mosul setting fire to several storage tanks for refined products in a move that sent jitters through world oil markets.
"The security forces are in full control of the Baiji refinery," Lieutenant General Qassem Atta, Prime Minister Nouri al-Maliki's security spokesman, said in televised remarks.
A refinery employee said that the insurgents had withdrawn, as did other witnesses, who said the assailants quit the sprawling complex in the face of a heavy fightback by security forces.
Clashes erupted at the refinery early yesterday, setting storage tanks for petroleum products alight.
The refinery is the biggest in Iraq, accounting for some 50% of the country's supplies of refined products.
But its catchment area has been sharply curtailed by the militants' seizure of a swathe of northern Iraq, including second city Mosul, which has a population of some two million people.
TOP STORIES

RTÉ News – News Headlines