Thursday 05 June 2014 10.28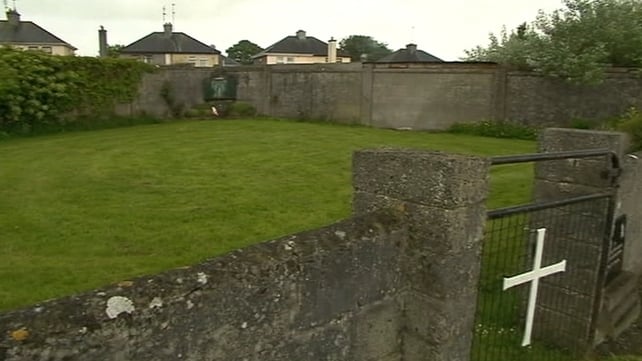 Infants were buried in the grounds of a former home for unmarried mothers in Tuam
A congregation of nuns which ran three of the State's mother and baby homes has said it would welcome an independent inquiry into the issues surrounding the burial of babies and children in unmarked graves.
The Sisters of the Sacred Hearts of Jesus and Mary ran mother and baby homes in Sean Ross Abbey in Co Tipperary, Bessborough near Cork city and Castlepollard, Co Westmeath.
In a statement to RTÉ News, a spokesperson for the congregation said they would be happy to take part in such an inquiry to establish the truth about what it called a "very sad chapter in the history of Irish society".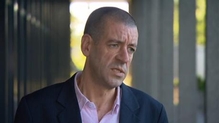 RELATED AUDIO & VIDEO
Elsewhere, the Archbishop of Tuam, Michael Neary, called on a different congregation, the Bon Secours Sisters, to "act upon their responsibilities".
It followed last week's discovery in Tuam of the bodies of children and babies born to unmarried mothers in the local Bon Secours home between 1925 and 1961.
Dr Neary says it is in the 'interest of the common good' that the order does so.
He welcomed the Government's official examination of how children from church-run mother and baby homes were buried. 
Yesterday the Children's Minister, Charlie Flanagan established a cross-Departmental examination of deaths in mother and baby homes.
Other mass graves exist in at least three other former homes in the Republic.
Welcoming the move, Archbishop Neary said he was "greatly shocked" by the number of children buried in the mass grave on the site of a disused septic tank.
He acknowledged the huge emotional wrench the mothers suffered when giving up their babies for adoption or witnessing their deaths. 
"Many of the young vulnerable mothers would already have been rejected by their families," he added. 
Dr Neary also vowed to co-operate with the families of the deceased in seeking to obtain a dignified reinterment of the children's remains in consecrated ground.
TOP STORIES

RTÉ News – News Headlines