1

of 2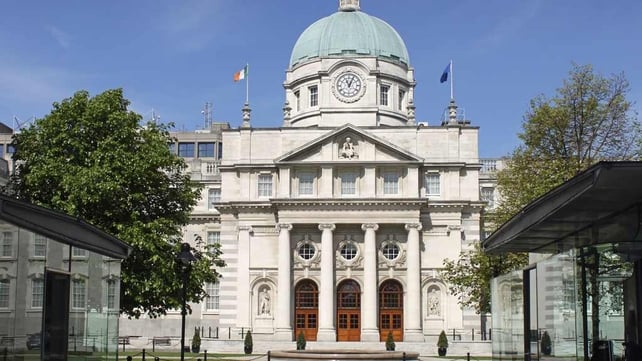 The Government will mark the day mostly by giving interviews to international media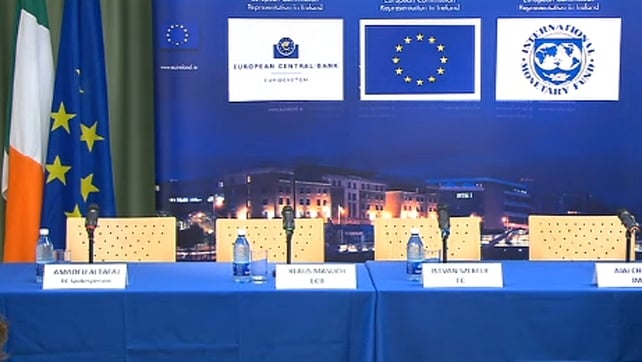 On Sunday night the three-year Troika bailout will formally expire
The Government is to mark the end of the three-year Troika bailout today, the last working day of the programme.
It formally expires on Sunday night, the third anniversary of the approval of the Irish programme application by the board of the International Monetary Fund.
It marks three years of a three year programme at an end, with four and a half months of meetings with Troika officials, 260 programme actions completed and €67bn borrowed.
The yield on Government bonds is now at 3.5% down from a peak of 14.5%. The country now has fewer, smaller banks.
The Government will mark the day mostly by giving interviews to international media, but there will also be a news conference by Minister for Finance Michael Noonan and Minister for Public Expenditure Brendan Howlin to reflect on all that has happened and look ahead to what comes next.
EU Commission Vice-President Ollie Rehn has said, in retrospect, the decision to introduce the blanket bank guarantee by the Government was a mistake.
However, he said it was now "water under the bridge".
Mr Rehn spoke for the first time of his shock, when he was told about the scale of Ireland's banking debt.
He told RTÉ's Prime Time programme that he was made aware of the seriousness of the banking problem by the then Minister for Finance Brian Lehinan in September 2010.
Read Business Editor David Murphy's blog on the bailout here.

RTÉ News – Business Headlines