Thursday 23 January 2014 16.36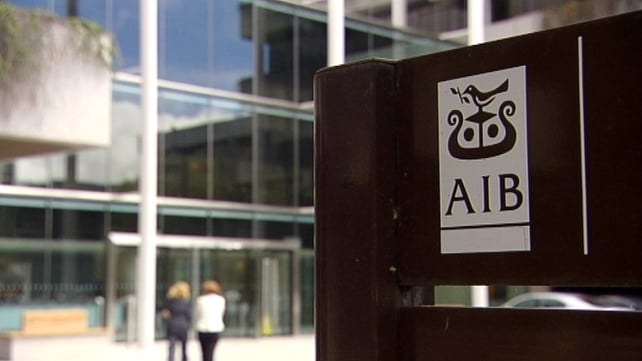 Michael Noonan says AIB stake could be sold before next election
Finance Minister Michael Noonan said the Government may seek to sell a stake in AIB before the next general election.
The State owns 99.8% of the bank after injecting €21 billion from 2009 to 2011 as the bank's bad loans soared amid a steep property crash. A sale of shares would help set a value for the bank, he said.
"There's a political timetable as well," Mr Noonan said in an interview with Bloomberg Television at the World Economic Forum in Davos, Switzerland. 
"The Government will have an election at the latest at the end of March, early April 2016, so we might test the market sometime ahead of that," he said.
Mr Noonan said that the Irish banks, which needed a €64 billion State bailout, probably will not have to raise more capital after European stress tests this year. 
While the bailout helped pushed national debt to 120% of gross domestic product, that will fall as the Government runs down its cash reserves and the value of its bank stakes rise, he said.
"Our debt-to-GDP ratio has peaked now," Minister Noonan said. "The priority is to enhance value in the banks and even if we don't sell we'll be able to point to the market that we have collateral," lowering debt levels in real terms.
Last week, Moody's Investors Service raised Ireland's credit rating back to investment grade, saying it expects the Government to "provide very little, any, of the capital that the Irish banks may need" after European tests. 
All three of the main credit ratings companies now rank Ireland, which exited a three-year international bailout last month, as investment grade.
"Certainly there won't be a call on the State to provide capital" to the financial system, Mr Noonan said, adding he was hopeful of winning further ratings upgrades. 
While Mr Noonan said he does not expect to fully privatise AIB before the election, Bank of Ireland is different.
"It's a question of what price we'd actually sell" the Bank of Ireland stake, he said. "But we're under no pressure."
  
AIB said in November it has seen signs of stabilisation in the quality of the bank's loans and that the pace of growth in customer arrears was slowing.
"With the State having 99% of the shares, we don't really have an established market price on the shares," he said. 
"But having done that, we'll measure it but there'll be no suggestion of a fire sale," the finance minister added.
TOP STORIES

RTÉ News – Business Headlines