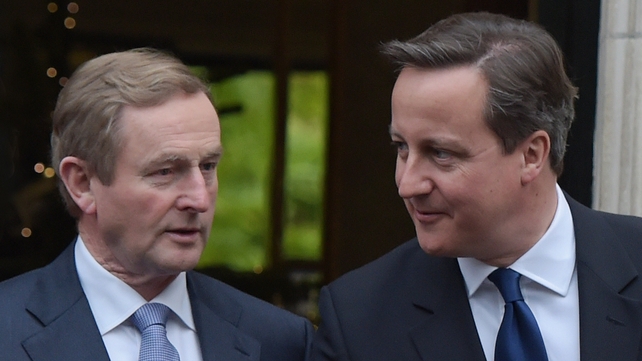 Enda Kenny and David Cameron presented an amended document in the early hours of this morning
Talks chaired by the Taoiseach and the British Prime Minister with Northern Ireland's political parties have ended without a deal in Belfast.
David Cameron had proposed a potential financial package for consideration.
The package was tabled alongside an amended Heads of Agreement, which outlined the state of negotiations on all of the issues.
The amended document was presented by Mr Cameron and Enda Kenny in the early hours of this morning.
As well as long-standing disputes over flags, parades and the legacy of the past, the five parties were trying to achieve consensus on budgetary problems facing the devolved institutions, particularly the impasse over the non-implementation of the UK government's welfare reforms in Northern Ireland.
Mr Cameron said this morning that progress had been made but it was not possible to reach a deal.

RTÉ News – News Headlines