Wednesday 19 February 2014 06.31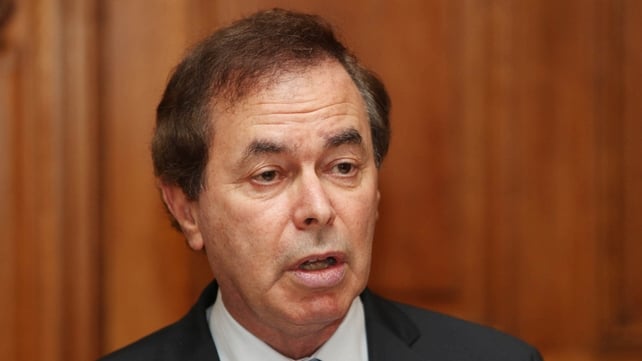 Minister Shatter has been criticised for not establishing a commission of inquiry
Minister for Justice Alan Shatter is to appear before a joint Oireachtas Committee this afternoon to discuss the suspected bugging of the offices of the Garda Síochána Ombudsman Commission.
Last night in the Dáil, Mr Shatter said that a peer review of the technical information gathered by a British company, Verrimus, had found no evidence of any surveillance.
Fianna Fáil has accused Mr Shatter of downplaying the seriousness of what happened.
It was confirmed yesterday that a review by a retired High Court judge into the matter will look at statements and documents and there will be also be support from experts if required.
The opposition has criticised the Government for not establishing a commission of inquiry. 
Sinn Féin said the minister should not be setting the terms of reference of the review.
Last week the chairman of GSOC, Simon O'Brien said he suspects they had been under surveillance.
The inquiry is expected to report back within eight weeks.
TOP STORIES

RTÉ News – News Headlines