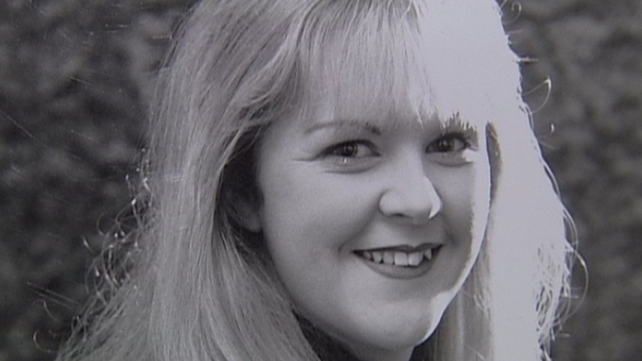 Fiona Pender disappeared from her flat in Tullamore in 1996 and has not been seen since
A new search will begin this weekend for Fiona Pender, a Co Offaly hairdresser who disappeared 18 years ago.
Detectives believe the 25-year-old pregnant woman was murdered and have intensified their investigation on foot of new information.
A search of an area outside Portlaoise is expected to take a number of weeks.
The main suspect in the case is facing criminal charges in another jurisdiction.
Ms Pender disappeared from her flat on Church Street in Tullamore on 22 August 1996. She has not been seen since.
A suspect, a man in his 40s, was identified but never charged. He subsequently emigrated.
Gardaí in Tullamore carried out a full review of the case in the past 12 months and made significant progress in the investigation.
Gardaí to begin new search for Fiona Pender, the Co Offaly woman who disappeared in 1996
They knew the suspect had become involved in a relationship with an Irish woman abroad but discovered that had broken down after he was alleged to have made serious threats against her.
He was charged with criminal offences and is currently on bail. The woman is in protective care.
Gardaí have been liaising with the investigation team abroad and a team of detectives travelled there and interviewed the woman as part of their investigation into Ms Pender's disappearance.
The investigation team has now identified an area of woodland outside Portlaoise.
It is believed the suspect went to the area a number of times on visits home and brought his partner to the area and threatened her there.
Gardaí are due to begin searching the area over the weekend using scene of crime officers, specially trained dogs, a forensic archaeologist and other specially trained personnel.
It is expected to continue for between four and six weeks

RTÉ News – News Headlines