Friday 04 July 2014 07.17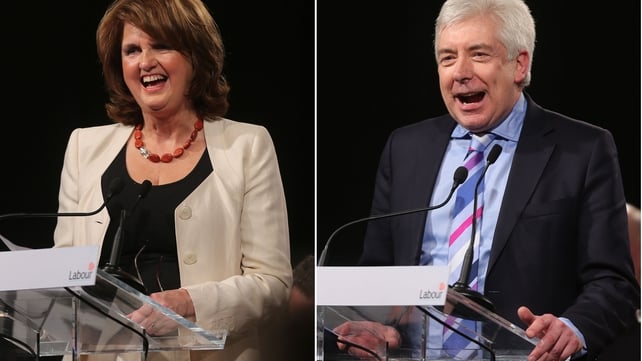 Joan Burton and Alex White are contesting the leadership of the party
The new leader and deputy leader of the Labour Party will be announced today.
Polling closes at midday and the count will begin at 2.30pm.
Two candidates, Minister for Social Protection Joan Burton and Minister of State Alex White, are contesting the leadership of the party.
There are four candidates for the deputy leadership – Ciara Conway, Alan Kelly, Seán Sherlock and Michael McCarthy.
Around 5,000 Labour members have a vote in the elections.
TOP STORIES

RTÉ News – News Headlines