Saturday 22 March 2014 09.55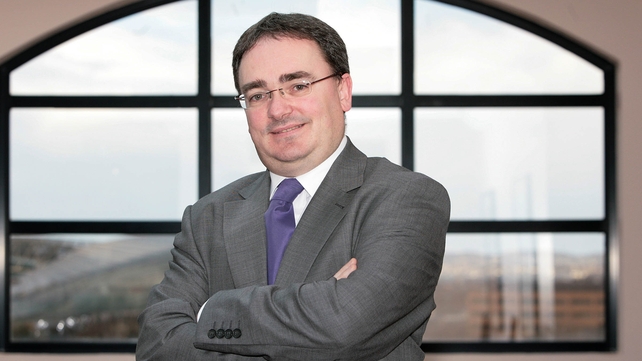 NAMA CEO Brendan McDonagh described agency as the 'largest work-out organisation ever'
The chief executive of NAMA has told an audience in London that the organisation has €4.5 billion of loan and property assets for sale on the island of Ireland.
Brendan McDonagh said the National Asset Management Agency had sold property and loans worth €12 billion since its inception.
He said that 70% of the sales related to UK property, mainly in London, where NAMA continues to hold a substantial interest in prime property.
Mr McDonagh said that ratings agency Moody's declared in November last year that the property crash was over.
"Following record falls in property prices and construction output in the last five years the Irish property market is recovering in main urban areas," he stated.
But he added that "we know from our recent past that forecasting with any precision the property market is inherently difficult".
Mr McDonagh said NAMA was committed to funding the delivery of 4,500 residential properties in Dublin by 2016.
He described NAMA as the "largest work-out organisation ever" because it had to acquire €74 billion of loans – Sweden's bad bank had acquired €6 billion of loans.
TOP STORIES

RTÉ News – Business Headlines