Tuesday 27 May 2014 12.47
1 of 2
Since its inception, NAMA has generated €18.6 billion in cash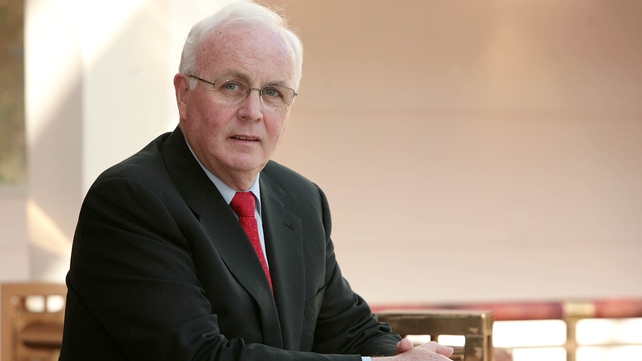 Frank Daly says NAMA's work will become increasingly visible with the sight of cranes returning to Dublin
The National Asset Management Agency said it expects to redeem €2.5 billion worth of Government debt used to purchase loans from Irish banks next month.
That would bring to €13 billion the total of debt redeemed out of just over €30 billion advanced by the state to fund the agency's activity.
According to its annual report today, NAMA made a profit of €211m year despite a sharp rise in the amount of money set aside to cover expected losses on some of its loans.
The agency's operating profit before impairment charges for 2013 was €1.2 billion, a 45% increase on 2012.
NAMA said it generated cash of €4.5 billion last year, which includes the proceeds of asset disposals by debtors and receivers and also non-disposal receipts, mainly rental income.
The agency said it has completed €14.1 billion of asset sales since it was founded four years ago, while €1.4 billion was advanced for projects in Ireland.
Since its inception, NAMA has generated €18.6 billion in cash with €3.5 billion of this generated in the first five months of this year. 
It has already exceeded its full year target for 2014 for paying down its debt – its original target for paying down debt for 2014 was €2.5 billion but it said it now expects to pay down €7.5 billion.
Brendan McDonagh, NAMA's chief executive, said the agency's very strong performance and excellent cash generation means it is now well ahead of schedule in getting its job done successfully.
"We reported a profit for taxpayers for the third year in a row, and successfully met our first major milestone of repaying €7.5 billion of NAMA's debt in full and on time," Mr McDonagh added.
NAMA chairman Frank Daly said that last year saw a "remarkable" turnaround in investor sentiment towards Ireland and the agency took full advantage of the opportunities this presented. 
Mr Daly said that NAMA is playing its part in building confidence – both at home and abroad – in the country's strong recovery story. The agency is doing all it can to channel investment in the Irish economy and cementing Ireland as an excellent location for investment, enterprise and employment.
"We have a lot of work to do but this work will become increasingly visible – whether in the sight of cranes returning to Dublin's Docklands or in renewed activity involving our assets throughout Ireland," Mr Daly said.
He also said he is confident all of the agency's debts will be repaid ahead of schedule, and NAMA will make a surplus on its operations.
Today's annual report also reveals that a total of 46,700 credit decisions have been processed to date with an average turnaround of less than five days. 
It also said that 684 residential properties were delivered for social housing with 400 more expected this year. A further 900 could be delivered over the next two years. 
NAMA said it has approved rent reductions with an annual value of over €20m to "help struggling Irish businesses and support jobs." €40m in long term reliefs have also been approved. 
The agency said its administration costs – excluding costs related to the liquidation of IBRC – fell by 3% last year. 
NAMA has built up equity and reserves of €810m, up from €412m at the end of 2012. It said its cash balances rose to €4.4 billion at the end of 2013. 
Noonan says only 'limited leeway' in October Budget
Ireland has limited room to ease budget cuts of €2 billion to be outlined later this year, Finance Minister Michael Noonan said today at the launch of the NAMA report.
              
Minister Noonan said that while tax and employment data pointed to a brighter fiscal outlook, he would have limited leeway in October's final austerity budget.
              
"We'll have a better idea as the summer goes by of what the quantum of adjustment necessary is but these things are governed by the new fiscal rules in Europe so there isn't that much domestic discretion regardless of what the political pressures are to vary from the targets," Mr Noonan said.
TOP STORIES

RTÉ News – Business Headlines