Updated: Tuesday, 04 Mar 2014 11:43 | Comments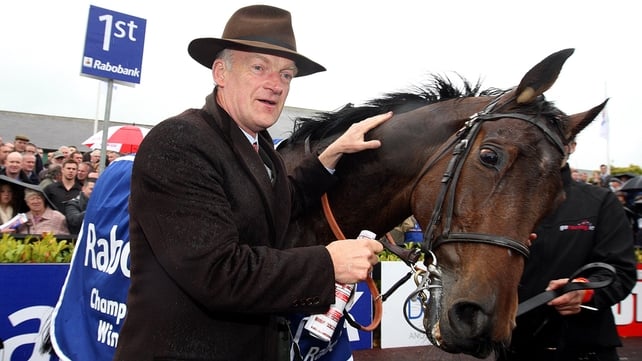 Willie Mullins anxious about welfare of his horses before Festival
Video
Audio
Champion trainer Willie Mullins fears that his horses might be "nobbled" with sedatives before next week's Cheltenham Festival and describes a climate of apprehension and suspicion around doping in racing.
In an interview with the Guardian, coming just a week before one of racing's biggest events begins on 11 March, Mullins said he is anxious about the welfare of his animals and expressed surprise that the Irish Turf Club is not doing more to tackle the issues.
Asked if he was particularly worried about his horses' vulnerability before Cheltenham, where many of his runners are favourites to win, Mullins said:
"Totally. And it wouldn't surprise me. We have some very fancied horses and it would make a lot of money for someone if they were going to Cheltenham and they could alter the course of events.
"So we would be very aware and keep people away. Everyone should be vigilant – especially if you have a fancied horse. You've got to be."
User contributions and/or comments do not, unless specifically stated, represent the views of RTÉ.ie or RT&Eacute.
Click here for Terms of use

RTÉ Sport sport headlines