US President Barack Obama will seek to release funds aimed at equipping more US police officers with body cameras following the racially charged fatal shooting of a black teenager in Ferguson.
Calls for police officers to wear micro-cameras fitted to uniforms have mounted since Michael Brown was shot dead in the Missouri town in August.
The decision not to charge the white police officer responsible for the shooting triggered riots and nationwide protests last week.
It also reignited the debate over how minorities are treated by law enforcement.
Mr Obama is proposing a three-year, $ 263 million (€210m) investment package, which will increase the use of body-worn cameras and expand training for law enforcement agencies.
The goal of the investment is to have 50,000 more body cameras in use within three years, the White House said in a statement.
Body cameras are already worn by police officers in some US cities, such as Laurel, Maryland.
Their use is being trialled in New York and Washington.
In the Washington programme, recordings not used for investigations are destroyed within 90 days.
Mr Obama is due to meet civil rights activists later to discuss the issue of mistrust between law enforcement and the communities they are responsible for policing.
He is also due to meet local elected officials, religious leaders and law enforcement representatives to discuss ways of building trust between local communities and police.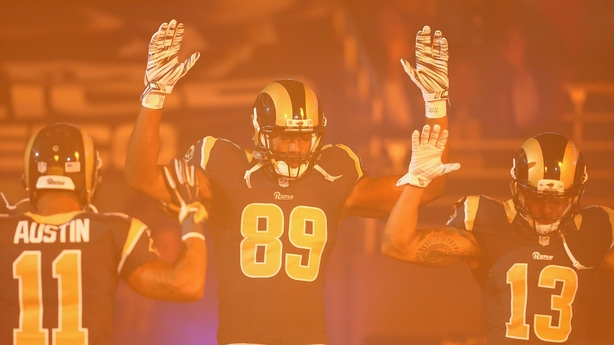 Elsewhere, five St Louis Rams players supported a protest over the controversial shooting during their NFL game against the Oakland Raiders last night.
The group took the field with hands raised to support the "hands up, don't shoot" gesture utilised by the protesters.
"We just understand that it's a big tragedy and we hope something positive comes out of it," Rams receiver Stedman Bailey told reporters.
The St Louis Police Officers Association said in a statement it was "profoundly disappointed" by the act.
About 40 or 50 protesters briefly blocked a street outside Edward Jones Dome in St Louis after the game.
They later marched through the surrounding streets chanting "black lives matter".

RTÉ News – News Headlines