Friday 07 February 2014 12.51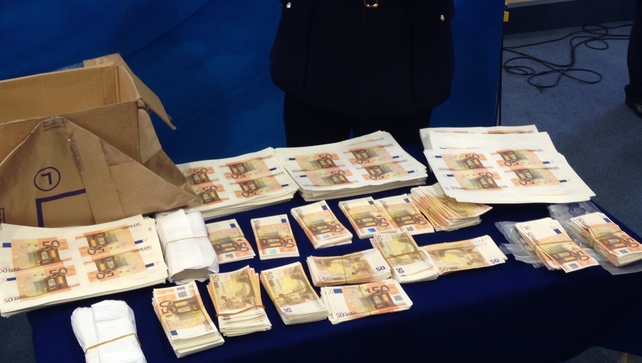 The notes are of very high quality and it is believed that some are already in circulation
More than €2m in counterfeit notes have been seized by gardaí investigating the activities of dissident republicans.
Gardaí have described the counterfeiting operation as "highly sophisticated".
The notes, which are all in €50 denominations, are said to be of very high quality.
Gardaí believe that some of the counterfeit notes are already in circulation.
They have issued a warning to traders, members of the public, and business people to be on the lookout and to be very cautious when handing €50 notes.
A specialised Heidelberg industrial printing press has also been seized. 
Three men have already been charged and brought before the courts and the garda investigation is continuing. 
TOP STORIES

RTÉ News – News Headlines