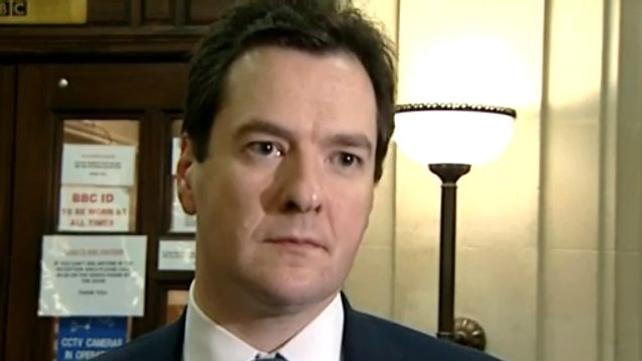 George Osbourne said Scotland would be given more tax, spending and powers over the welfare state
Britain's government will set out plans in the coming days to give Scotland more autonomy on tax, spending and welfare.
The move comes if Scotland rejects independence in a referendum on 18 September.
The British finance minister George Osborne said this in response to a poll which suggested voters were in favour of Scottish independence.
The poll is the latest evidence of a dramatic surge for the "Yes" Scotland campaign, which has seen it overturn a 22-point deficit in just a month.
Support for independence is said to have soared four points in a week while "No" dropped by the same number.
Mr Osborne said: "You will see in the next few days a plan of action to give more powers to Scotland."
He said that Scotland would be given more tax powers, more spending powers, more …. powers over the welfare state.
Mr Osborne said that this will be put into effect the moment there is a "no" vote in the referendum.    
He said the plan was being agreed by all three major political parties in the British parliament.

RTÉ News – News Headlines