Friday 25 April 2014 19.25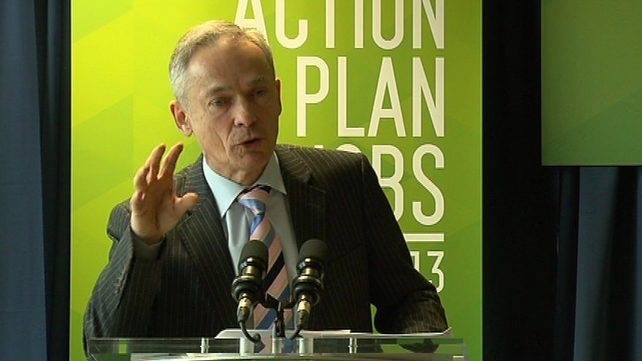 Richard Bruton said the move will make it easier to go into boardrooms and convince multinationals to create jobs in regional locations
A new regional aid map showing parts of the country where capital and employment grants can be paid under European Union rules was published today.
Following an extensive lobbying campaign by the Irish authorities with the EU Commission, the grants will be payable in every county, with the exception of Dublin and Cork.
Irish authorities argued that Co Kerry, Arklow in Co Wicklow, Kells in Co Meath and Athy in Co Kildare should be eligible for investment grants after being hit hard by the economic collapse.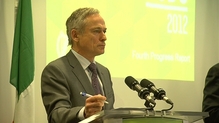 RELATED AUDIO & VIDEO
These areas have been added to the new regional aid map.
Minister for Jobs, Enterprise and Innovation Richard Bruton said today's announcement will make it much easier to go into boardrooms of multinational companies and convince them to create jobs in regional locations.
Under the new guidelines, most of regional Ireland, which covers just over 50% of the population, remains eligible.
It is an increase from the 25% originally proposed by the EU Commission.
State aid to businesses in more disadvantaged areas of the country is an important part of the Government's jobs strategy.
Speaking on RTÉ's Morning Ireland, Mr Bruton said: "Investment aid is very important in attracting IDA companies.  
"This allows us to provide up to 10% support for large companies, 20% for medium-sized companies and 30% for small companies in investment aid.  
"It is to focus in to make sure we can develop a balanced spread of development as jobs recover in the country."
Mr Bruton cited Dundalk as a good example of how investment could be secured in a region outside of Dublin, particularly by winning investment from PayPal and eBay. 
TOP STORIES

RTÉ News – Business Headlines