Friday 21 March 2014 18.56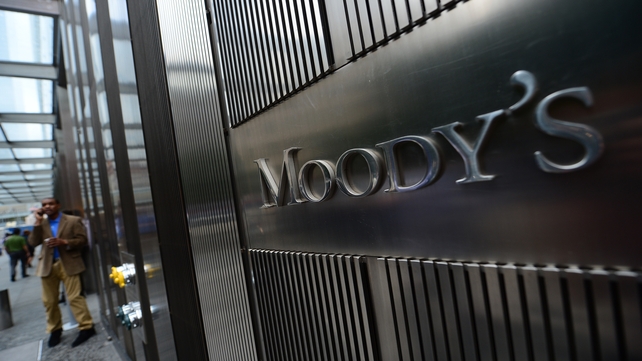 Moody's says banks' recovery will lag that of the country as a whole
Credit rating agency Moody's has said that its outlook on the Irish banks remains negative, adding that it believes the banks' recovery will lag that of the country as a whole.
In a new report on the Irish banks, Moody's said that the negative outlook is mainly due to the "extremely high level" of problem loans on the banks' books.
It said the banks' continuing asset quality problems mean they are exposed to further writedowns to deal with non-performing loans.
This is despite the fact that new impairments will continue to decrease and banks' profits will gradually improve.
"Ireland has among the worst problem loan metrics in Western Europe and while early arrears will continue to decline, Moody's expects the improvement in asset quality ratios to be slow," the rating agency said in its report.
It also noted that banks could be asked to set aside additional provisions to deal with legacy problem loans as a result of the European Central Bank's stress tests. 
The operating environment for the banks is expected to remain challenging over the next 12 to 18 months, the rating agency said, adding however, that macroeconomic indicators are showing signs of gradual improvements while house prices have also started to rise.
On a positive note, Moody's noted that banks have lower funding needs and improved access to wholesale markets while they also continue to reduce on reliance on funding from the likes of the ECB.
"The decline in funding costs which has occurred over the two years is expected to continue to help boost banks' profitability, as will the decrease in guarantee fees on deposits with the expiry of the Eligible Liabilities Guarantee scheme," the credit rating agency added.
Moody's has a Baa3 rating on Ireland.
TOP STORIES

RTÉ News – Business Headlines