Monday 24 March 2014 07.33
1 of 2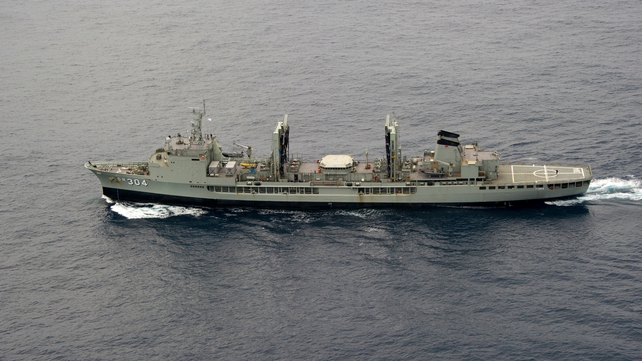 The Australian HMAS Success vessel enroute to the search area in the southern Indian Ocean over the weekend (Pic: EPA)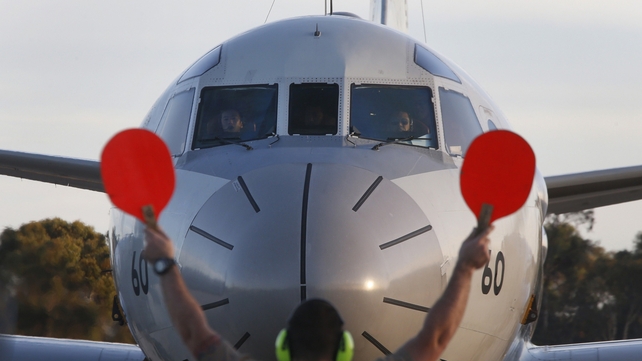 One of two Japanese government P-3 aircraft helping with the search arrives at a base north of Perth
A Chinese military aircraft searching for the missing Malaysia Airlines jetliner has spotted several "suspicious" floating objects in remote seas off Australia.
The latest sighting followed reports by an Australian crew over the weekend of a floating wooden pallet and strapping belts in an area of the icy southern Indian Ocean.
The objects were identified after satellites recorded images of potential debris.
Flight MH370 vanished from civilian radar screens less than an hour after taking off from Kuala Lumpur for Beijing with 239 people on board on 8 March.
No confirmed sighting of the plane has been made since and there is no clue what went wrong.
Attention and resources in the search for the Boeing 777 have shifted from an initial focus north of the equator to an increasingly narrowed stretch of rough sea in the southern Indian Ocean.
The Australian Maritime Safety Authority said it had been advised of the Chinese sighting and will use other aircraft scheduled to search the area today to relocate the objects.
A Chinese aircraft spotted two "relatively big" floating objects and several smaller white ones dispersed over several kilometres, the Xinhua news agency said.
China has diverted its icebreaker Xuelong, or Snow Dragon, towards the location where the debris was spotted, Xinhua said.
A flotilla of other Chinese ships is also steadily making their way south.
Over 150 of the passengers on board the missing plane were Chinese.
In a further sign the search may be bearing fruit, the United States Navy is flying in its high-tech black box detector to the area.
The so-called black boxes, the cockpit voice recorder and flight data recorder, record what happens on board planes in-flight.
At crash sites, finding the black boxes soon is crucial because the locator beacons they carry fade out after 30 days.
"If debris is found we will be able to respond as quickly as possible since the battery life of the black box's pinger is limited," said Commander Chris Budde, US Seventh Fleet Operations Officer.
TOP STORIES

RTÉ News – News Headlines