Sunday 26 January 2014 14.30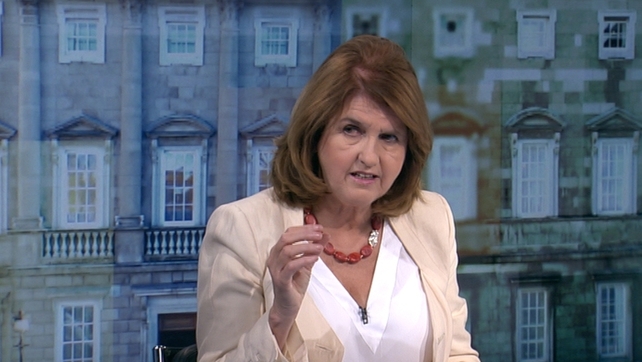 Minister Burton said the department was moving to "targeted inspections"
Minister for Social Protection Joan Burton has defended random inspections to check if widows have remarried or are cohabiting.
Speaking on RTÉ's The Week in Politics the minister said the Comptroller and Auditor General has requested this, but the department is moving to "targeted inspections" when issues of entitlement arise.
Referring to a case raised in Dáil this week by a widow whose pension was mistakenly stopped, the minister said: "I regret any upset to the lady involved, it's a randomised survey simply to check that the person is still in the country.
"That person is who they say they are, and I have absolutely no doubt of the bona fides of the case brought up."
Fianna Fáil's Timmy Dooley said he knew of a case where a woman found herself answering to "one of the department's henchmen, explaining the fact that her brother was in fact her brother, who had moved in with her for a period of time to recoup from an illness."
He said the department is using a "heavy hand" and needs to "deal more sensitively in a manner that can achieve results and weed out the fraud without impacting of the frailty and vulnerabilities of a particular sector."
Minister Burton rejected the reference to "henchmen" and said inspection staff at the department were put under "serious threat by criminals."
"At times they are taking their life in their hands to make sure that people who are not entitled to social welfare payments don't get them."
Independent TD Catherine Murphy, said the inspections "seem more systematic than random" and urged the minister to deploy her staff to maximum effect, in areas where they are likely to get the greatest return.
TOP STORIES

RTÉ News – News Headlines