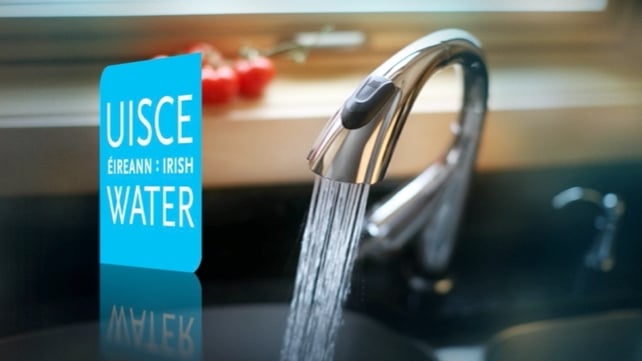 A family of two adults and two children will pay an annual water bill of around €278
The Commission for Energy Regulation has announced that customers of Irish Water are to have their metered charges capped at an assessed rate for the first nine months of use.
The regulator has also revealed that home owners who receive water that is not fit for human consumption will not have to pay any water supply charge.
Under the charges announced today, a family of two adults and two children will pay an annual water bill of around €278.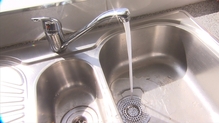 RELATED AUDIO & VIDEO
Homeowners will be billed for water from tomorrow.
There are two types of customer – those with meters who will pay for the water they use and those without meters who will pay an assessed charge.
Metered customers will be charged €2.44 per 1,000 litres, but charges will be capped at the unmetered rate for the first nine months of use.
Those without meters will pay an annual rate of €176 for a household with one adult – or €278 for a home with two adults.
Children will be given a free allowance of 21,000 litres, which will be monitored on a quarterly basis and adjusted.
Customers who live in areas where the water is unfit for human consumption will not pay any water supply charge, once a boil water notice has been in place for at least 24 hours. However, they will continue to be charged for waste water services.
The regulator has also announced that customers will receive a rebate where their metered consumption is shown to be less than the assessed consumption used in the assessed charge period.
Meanwhile, people who own a second home will pay a charge of €125 on their non-primary residence.
Minister for Public Expenditure and Reform Brendan Howlin has said the system for charging for water is fair and equitable.
Speaking ahead of a Cabinet meeting this morning, the minister said all the issues that had been of concern to people had been addressed.
Mr Howlin said it was "a good idea" to place a nine-month cap on charges.
He said the exact charge could not have been estimated accurately until the composition of each house in the State was known.
Speaking on the same programme, Energy Regulator Paul McGowan said if people take water and waste water services from Irish Water, they will pay €4.88 per 1,000 litres or half that per service.
He said that initially charges will be capped from the date of the installation of a meter in a household.
Mr McGowan said: "So if your meter is installed already then your charges will be capped at the assessed charge until June of next year.
"If your meter gets installed, let's say in January of next year, then you'll have until September for this cap to apply." 
In relation to leaks, Mr McGowan said Irish Water will be putting in place a first-fix policy and anyone believing they have a leak should contact the utility.
He said details of the policy would be published on the commission's website.
He said customers who have been overcharged will receive a rebate after six months.
Mr McGowan also said that water coming in to a house must be deemed to be undrinkable for 24 hours before the charge comes into effect to be eligible for a 100% discount.
He said all the caps and charges announced today apply to the end of 2016.

RTÉ News – News Headlines