Thursday 16 January 2014 20.39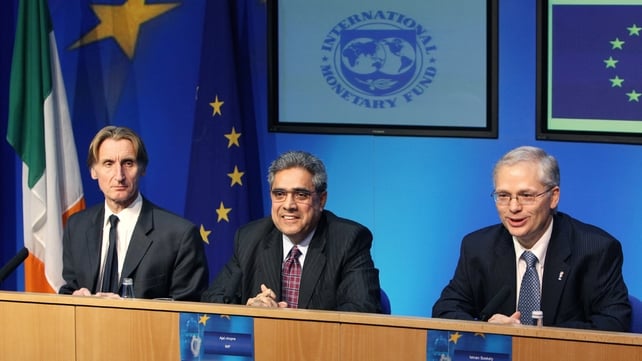 MEPs are examining the role of the Troika in the financial crisis
A delegation of MEPs examining the role of the Troika in the financial crisis has arrived in Dublin for a series of meetings.
The delegation is led by co-rapporteur of the economics committee Lien Hoang Ngoc (S&D), Gay Mitchell (EPP) Nils Thorvald (ALDE) and Juergen Klute (GUE). 
Two Dublin MEP's, Emer Costello of Labour and Paul Murphy of the Socialist Party have joined the delegation as they are entitled to do under EP rules.
Tonight they met Minister for Finance Michael Noonan and are due to meet members of the Oireachtas Finance and European Affairs committees.
Tomorrow they will meet the Governor of the Central Bank a group of economists, ICTU, Ibec and civil society representatives.
They are due to hold a news conference tomorrow evening at the end of the series of meetings.
During the week the committee heard from EU Economics Commissioner Olli Rehn, former ECB President Jean Claude Trichet and the head of the ESM fund, Klaus Regling.
The committee has also dispatched delegations to Portugal and Cyprus, and is due to send a delegation to Greece at the end of the month.
It is expected to publish a final report on the Troika in March, which may call for the process of conditional lending by EU institutions and related entities like the ESM to be put on a legislative, and possibly treaty basis. 
TOP STORIES

RTÉ News – Business Headlines