Wednesday 09 July 2014 09.12
1 of 2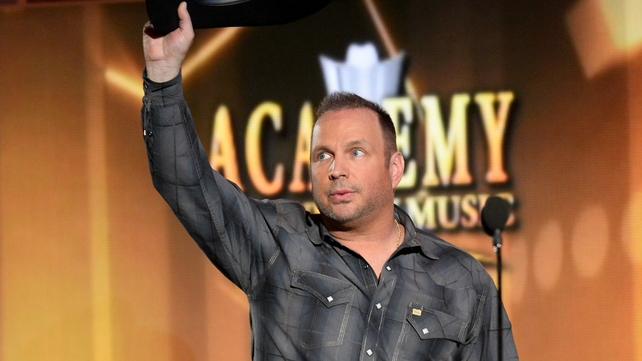 Five shows planned for Croke Park were cancelled yesterday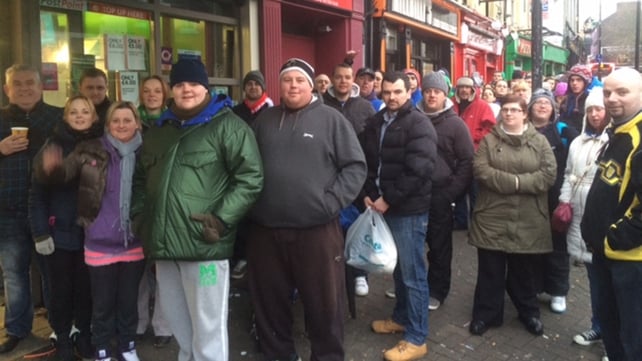 People queuing for tickets in Waterford in January are now among the thousands of disappointed fans
The promoter of the cancelled Garth Brooks concerts at Croke Park has said he is left "shell-shocked" and "devastated" by the calling off of the event.
Arrangements for refunding holders of tickets for the cancelled concerts will be announced today.
Hundreds of thousands of fans were left disappointed yesterday when it was announced that none of the shows planned for Dublin would be going ahead.
Dublin City Council had given permission for three of the five concerts and over 400,000 people had bought tickets for the shows.
Speaking on RTÉ's Morning Ireland, Peter Aiken said the country music star would not disappoint 160,000 people by only performing three of the planned five-night run.
Mr Aiken said Dublin City Council made him aware of traffic and parking issues that needed to be planned for, but it was never suggested that five concerts was going to cause problems.
He said: "This would have been a spectacular show and it couldn't have gone anywhere else."
He said he thinks Mr Brooks made the right decision, because all along he had told him everything was going to be okay.
Mr Aiken said Dublin City Council had made him aware that the company's license application would require "additionality" in terms of parking and stewardship, but he said the council gave him no indication that the staging of five concerts was in question.
He added: "You presume you're going to get the licence.
"I never got any indication, no matter what Dublin City Council say – they did say that five shows was a big ask when we went to see them but I never got any indication that this was in trouble.
"They said it was going to have a massive impact."
"We had to have the licence in ten weeks before the event, we had the licence in 14 weeks before the event," he said.
"I'd say back to Dublin City Council if it was such a problem then, why didn't you tell us that it wasn't going to run."
Mr Aiken said that the concerts will not go ahead anywhere else in Ireland this year.
When questioned about what he would say to residents who feel they had been railroaded into agreeing to these concerts, Mr Aiken said that he had planned for these concerts in conjunction with Croke Park and Dublin City Council.
The fact that the council had offered to allow four concerts would suggest that it did not think residents were being railroaded, he added.
Ticketmaster said it was working on a plan to make the cancellation process as simple and convenient as possible for customers.
A number of politicians have called on Ticketmaster to refund booking and transaction fees as well as the ticket price.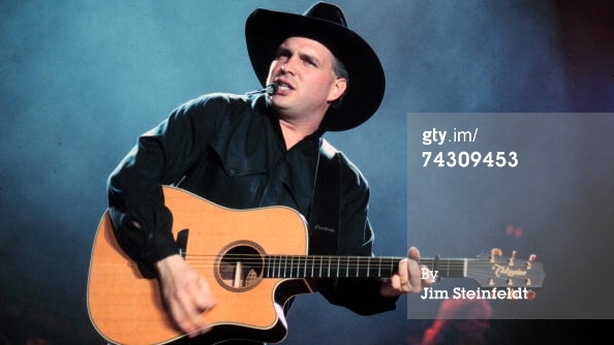 Croke Park residents were very surprised and disappointed that there was no resolution, according to a residents' association representative.
Croke Park Streets Committee Chairman Eamon O'Brien said the people who were responsible were those who did not operate by the licensing laws.
Speaking on RTÉ's Morning Ireland, Mr O'Brien said that a planned High Court injunction to stop any concerts going ahead was supported by the committee.
He said despite reports of secret talks and meetings over the last seven days, no one had approached the residents.
He added: "A crisis occasion often concentrates the mind and leads parties in a new direction and this didn't happen and the mediation process didn't work out."
The managing director of rival concert promoter MCD, meanwhile, has described the cancelling of all five concerts as a "shambles".
Speaking on the same programme, Denis Desmond said acts will be more careful about holding concerts in Ireland in the future, to ensure that there will not be a repeat of the current controversy.
Mr Desmond said there was nothing wrong with the licensing system and he did not believe there would be an end to the practice of selling tickets before a licence was issued.
Looking for five extra shows was unprecedented, he said, and was clearly seen as one step too many by Dublin City Council.
Mr Desmond said he was surprised Garth Brooks had not done the three shows that had been granted permission to proceed and then perform the other two shows at a different location.
TOP STORIES

RTÉ News – News Headlines