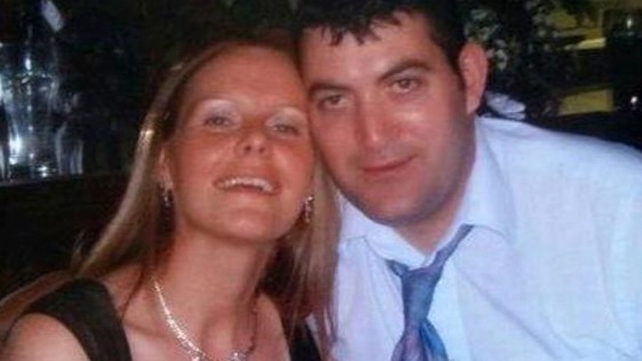 Sally Rowlette suffered a massive brain haemorrhage and died the day after giving birth
Clinical Director of the National Maternity Hospital Dr Peter Boylan has described the death of Sally Rowlette as an absolute tragedy for her family and the staff at Sligo General Hospital.
Dr Peter Boylan said the 36-year-old mother of four represented a medical emergency when she was admitted to the labour ward on 4 February 2013.
Speaking on the third day of the inquest into her death, Dr Boylan said urgent intervention was needed to control her high blood pressure and there was a delay in the management of her HELLP Syndrome condition.
HELLP Syndrome is a severe form of pre-eclampsia.
Sally Rowlette suffered a massive brain haemorrhage and died the day after giving birth.
Dr Peter Boylan said Ms Rowlette had developed a very aggressive, acute onset hypertension.
The inquest heard that it was over 40 minutes before she received blood pressure medication upon admission.
Dr Boylan said she should have been treated like someone who was having a seizure "before your eyes".
Interview with Dr Peter Boylan
Ms Rowlette was transferred to the Intensive Care Unit after the birth of her baby girl to have her continued high pressure monitored.
The inquest heard that within hours she developed a "devastating intracranial bleed".
The inquest heard that there were no consultants in ICU for over four hours apart from a visit by obstetrician Dr Heather Langan at 4.30am.
Dr Boylan agreed it was very disappointing that there was not a consultant by Ms Rowlette's bedside continually monitoring her.
Dr Boylan went on to say it was an error of clinical judgement to leave a two-week interval between ante-natal visits when Ms Rowlette was showing signs of developing hypertension in late pregnancy.
He agreed that he would have induced Ms Rowlette before she went full term given her history.
Ms Rowlette had developed HELLP Syndrome on her second pregnancy.
Summing up Dr Boylan said the over-reliance on locum doctors who may not understand the system is part of a wider problem in the health service.
He said the recruitment and replenishment of a high quality service is facing shortcomings in every area including emergency medicine, obstetrics and ICU.
The inquest continues.

RTÉ News – News Headlines