Updated: Saturday, 18 Jan 2014 14:54 | Comments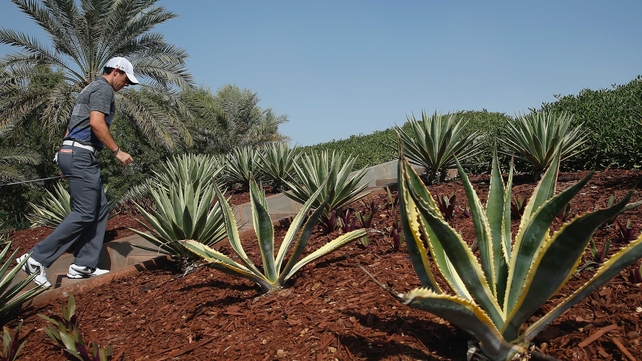 Rory McIlroy: 'There are a lot of stupid rules in golf and this is one of them'
Audio
Rory McIlroy blasted golf's "stupid rules" after being handed a two-shot penalty for an incorrect drop in the third round of the Abu Dhabi HSBC Championship.
McIlroy thought he had carded a 68 to finish 11 under par and just one shot behind leader Craig Lee, only to be told before he signed his card of a possible infraction by Dave Renwick, caddie to his playing partner Ricardo Gonzalez.
Renwick felt McIlroy had not taken full relief from a spectator crossing on the second hole and when video evidence proved inconclusive, McIlroy and European Tour chief referee John Paramor headed back to the par five to examine the area in question.
It was then determined that McIlroy's left foot had been touching the white line denoting the crossing and a two-shot penalty was applied.
Michael Hoey's four-under 68 moved him to a share of sixth place.
Ryder Cup captain Paul McGinley had another level-par round to stay tied for 12th on four under.
Darren Clarke also went around in level par, Damien McGrane shot a three-over 75, while Gareth Maybin went around in 76. 
Meanwhile, world number five Phil Mickelson produced a typical swashbuckling effort to surge into contention with a nine-under-par 63.
The five-times major winner blitzed his way to the turn in 31 strokes with four birdies, an eagle and one bogey.
Mickelson added five more birdies coming home. 
"It was clear I could not have played my shot with my feet anywhere else"
"I'm going to go and hit the gym so hard," a clearly frustrated McIlroy said. "I'm going to run myself into the ground to try to get some of the frustration out.
"There are a lot of stupid rules in golf and this is one of them."
McIlroy, who said he had "better things to think about" than keeping up to date with the rules, added: "I hit my second shot on the second into the left rough but on the spectator crosswalk.
"I took a drop and played my shot but I did not notice my left foot was still on the line and you need to take full relief.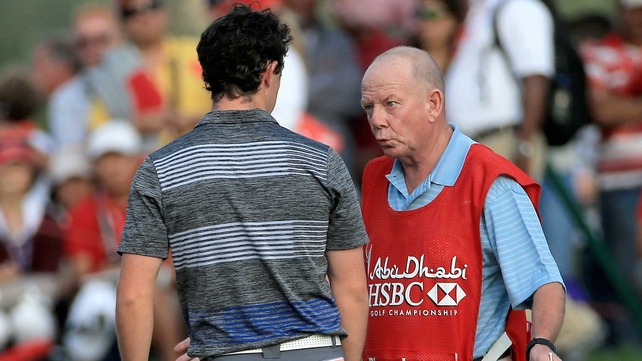 "We went out to see it again and see my divot and it was clear I could not have played my shot with my feet anywhere else. It's unfortunate. If anything it was a disadvantage because I dropped it in a bad lie and did not make birdie.
"I have to try to make up the shots as early as possible tomorrow. It gives me a bit of extra motivation."
User contributions and/or comments do not, unless specifically stated, represent the views of RTÉ.ie or RT&Eacute.
Click here for Terms of use

RTÉ Sport sport headlines