Updated: Monday, 13 Jan 2014 07:54 | Comments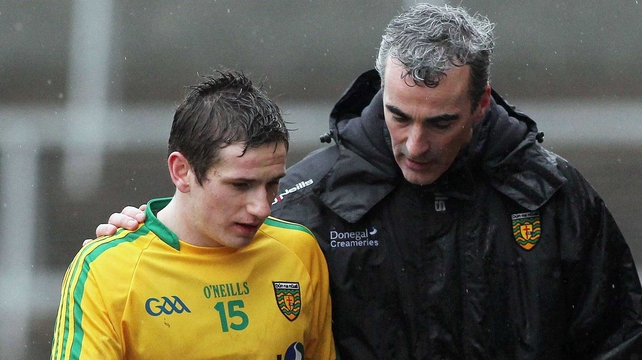 Jim McGuinness saw his side beat Armagh at the Athletic Grounds
Donegal manager Jim McGuinness was pleased to welcome back four key men in their 1-10 to 0-11 win over Armagh on Sunday in the Dr McKenna Cup
Karl Lacey, Neil McGee, David Walsh and Neil Gallagher made their first appearances of the year in the match at the Athletic Grounds.
McGuinness said the return of the four players meant more than the win over the Orchard County.
He said: "Everybody wants to every game that they are involved in but it wasn't overly important. For us the important thing today was we got players back on the pitch that has been out for fairly long periods of time.
"That is three weeks out from the start of the National League. Hopefully now Neil Gallagher, Neil McGee, David Walsh and Karl Lacey will play some part on Wednesday night.
"They are all guys that we have been managing very carefully over the last number of months and they are starting to make their way back on to the pitch.
"Obviously we are lacking a lot of fitness and intensity at this time of the year but the big positive for us was we had four extra players in the dressing-room that we didn't have last Sunday."
User contributions and/or comments do not, unless specifically stated, represent the views of RTÉ.ie or RT&Eacute.
Click here for Terms of use

RTÉ Sport sport headlines