Updated: Thursday, 10 Apr 2014 14:09 | Comments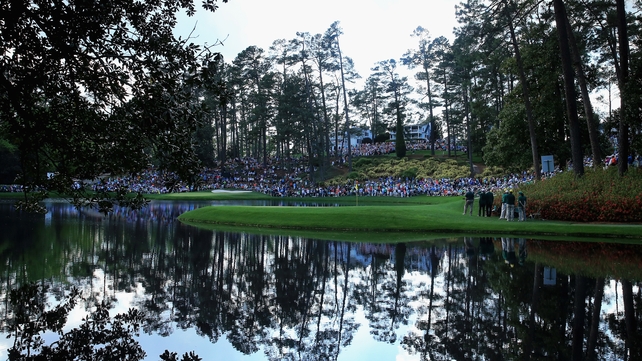 Rory McIlroy believes Tiger Woods probably won't be missed at Augusta come Sunday
Video
Audio
By Greg Allen at Augusta
There has been no escaping the main talking point at Augusta over the first few days, even in his absence, Tiger Woods seems to be casting a shadow over the 78th Masters.
Even though Woods has not won it in almost nine years, he has almost always started favourite. But amid the head shaking and confusion over who the real favourite is, probably one of the best perspectives was given by one of Tiger's heir apparents Rory McIlroy.
"People will miss him at the start of the week but by the end of the week when it comes down to who's going to win the golf tournament, there's going to be a worthy winner who will produce a lot of excitement," said two-time major winner McIlroy.
"Will he be missed then by the fans? I'm not sure but it always produces a great finish whether Tiger's in the mix or not."
McIlroy actually finds himself being in the peculiar position of disputing favouritism despite having not won on American soil in over 18 months (BMW Championship).
The County Down man has never been a top-ten finisher in the Masters – his best being 15th in 2011 – and his world ranking slipped again this week to number nine.
It is much easier to make a case though for defending champion and world number two Adam Scott, and if not Scott then why not another Australian, because the Aussies are really hot right now having won three of the last four events on the PGA Tour – Jason Day, John Senden and Steven Bowditch all taking home the first-prize pot.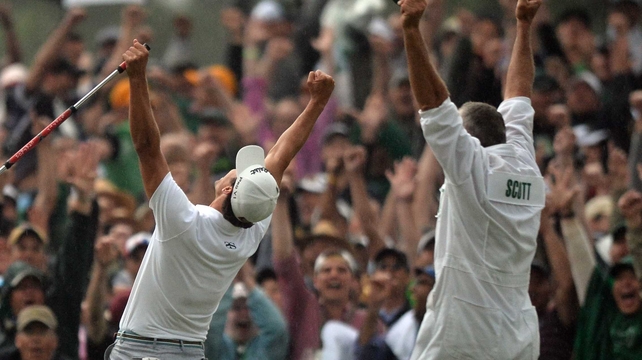 It would have been four out four had Scott not suffered a final-round collapse at the Bay Hill Invitational three weeks ago.
However, that experience does not appear to have discouraged the Adelaide native.
"The game was there at Bay Hill and I have just tried to keep it there," Scott said.
"I felt like I was getting to a place where I needed to be to contend here. Hopefully I've sharpened it up a little bit more since then.
"I'm definitely feeling a lot more comfortable on this golf course over the last few years and certainly winning, and the confidence you take from that, helps as well. So I look forward to playing Thursday."
But if it is not Scott or McIlroy slipping on the green jacket on Sunday, what about a fourth blazer for Phil Mickelson?
Nobody is more inspired on a consistent basis at Augusta over the last ten years than Mickelson. 
The American says his back injury has cleared up and he finished a very tidy 12th last week at the Houston Open, and while it was not stellar form, it was an indication that 'Leftie' is swinging freely again.
"Nobody is more inspired on a consistent basis at Augusta over the last ten years than Phil Mickelson"
"It's a magical place to begin with," said Mickelson. "For me personally the feeling that comes over me as I drive down Magnolia Lane is that I don't have to play perfect to play well here.
"I can recover from mistakes here. You always have a shot; you always have a swing if you hit a bad shot.
"You always have a chance to salvage your par and you have a chance to let your short game save it for you.
"This course has always been a course that I've felt comfortable on and played some of my best golf here."
Mickelson goes out in the second last match of the first round with Ernie Els and Justin Rose at 6.48pm Irish time, while McIlroy tees off 3.52pm alongside Patrick Reid and Jordan Spieth.
Darren Clarke, meanwhile, starts at 4.47pm with Nick Watney and Stephen Gallacher. Graeme McDowell is first of the Irish out on the famous course at 2.40pm and plays along with Ricky Fowler and Jimmy Walker.
User contributions and/or comments do not, unless specifically stated, represent the views of RTÉ.ie or RT&Eacute.
Click here for Terms of use

RTÉ Sport sport headlines