Friday 11 April 2014 10.18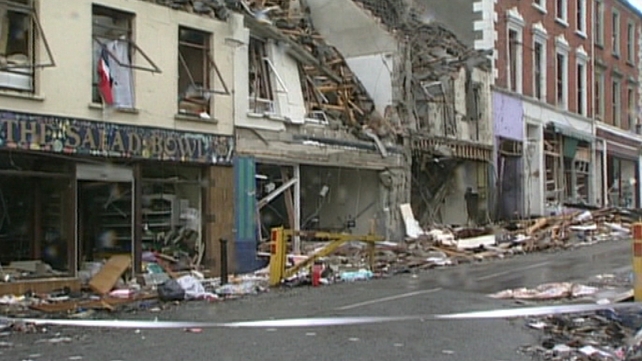 The Omagh bomb killed 29 people, including a woman pregnant with twins
A man is due to be brought before a court in Dungannon today, charged in connection with the Omagh bombing in 1998.
Seamus Daly, 43, from Culloville, Co Monaghan, has previously been found liable for the August 1998 Real IRA attack in Co Tyrone in a landmark civil case.
He has been charged with 29 counts of murder, two charges linked to the explosion in Omagh and two counts linked to an attempted explosion in Lisburn in April 1998.
Mr Daly was arrested by officers from the PSNI's Serious Crime Branch in the Newry area on Monday.
The 29 victims, who included a woman pregnant with twins, died when the dissident republican car bomb detonated in Omagh town centre on a busy Saturday afternoon.
It was the single bloodiest terrorist attack in the history of the Troubles and came only months after the signing of the Good Friday Agreement.
Nobody has been convicted of the bombing in a criminal court.
Five years ago, Mr Daly was one of four men found responsible for the bomb at Belfast High Court after being sued by some of the victims' families.
The men were ordered to pay £1.6m to the bereaved relatives.
Mr Daly faced a civil retrial after successfully appealing against the original finding, but the second trial delivered the same outcome as the first, with Mr Justice John Gillen ruling him responsible for the attack.
TOP STORIES

RTÉ News – News Headlines