Thursday 03 July 2014 16.09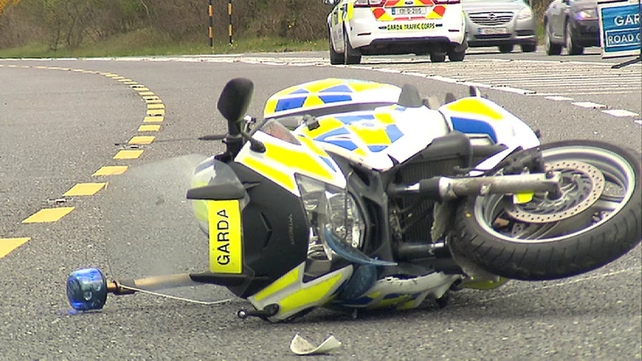 The incident has had a very traumatic effect on Garda Michael Twomey, the court heard
A man, who drove a stolen van deliberately at a stationary garda motorcyclist following a high-speed chase through Cork city has been sentenced to 12 years in prison.
John Paul O'Driscoll, who has 168 previous convictions, had pleaded guilty to 17 charges including burglary, reckless endangerment and aggravated damage.
His passenger, Damien Fitzgerald, received a four-year sentence for burglary and for allowing himself to be carried in a stolen vehicle.
Cork Circuit Criminal Court was told that the incident has had a very traumatic effect on Garda Michael Twomey, and that only time will tell if he will be able to continue his career with the Garda Traffic Corps.
Judge Seán Ó Donnabháin described the high-speed chase from one side of Cork city to the other on Good Friday this year as manic, mindless and phenomenally dangerous and "absolutely at the higher end of the scale of offences".
TOP STORIES

RTÉ News – News Headlines