Saturday 25 January 2014 09.03
1 of 3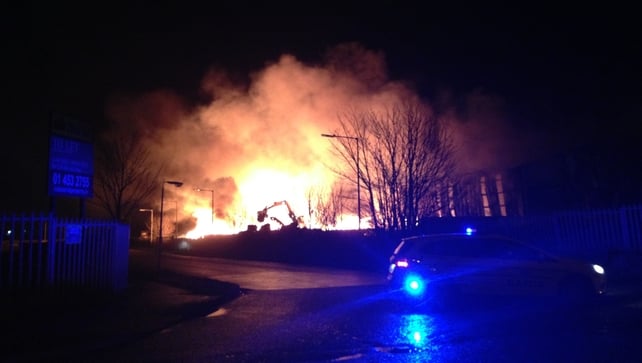 Several units of the Fire Service are tackling a major fire at the Oxigen recycling plant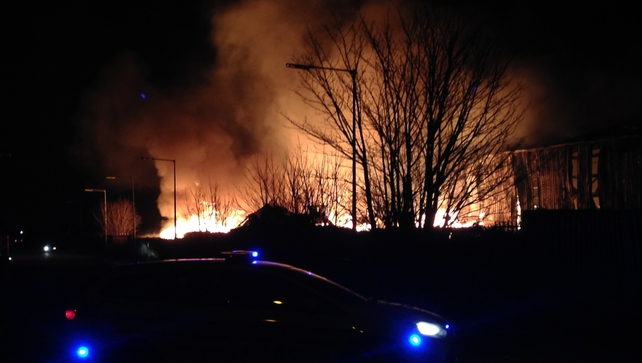 A plume of smoke is leading to poor visibility in the area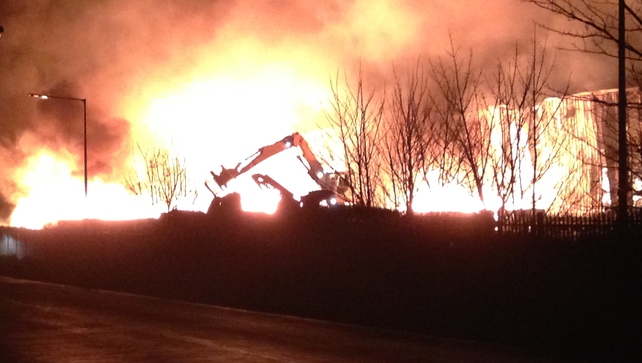 There are no reports of any injuries at the scene in Ballymount Industrial Estate
A major fire has broken out at a recycling plant in Dublin. The blaze began shortly after 3am at the Oxigen recycling plant at the Ballymount Industrial Estate.
At least fourteen units of Dublin Fire Brigade are currently at the scene battling to bring the blaze under control. It is understood a building on the premises is also on fire.
A number of small explosions were heard overnight as the fire spread at the Merrywell Industrial Estate.
Fire-fighters say given the nature and extent of the blaze, the fire could last all day.
There are no reports of any injuries. A plume of smoke can be seen rising from the recycling plant – which is leading to poor visibility in the Ballymount/Walkinstown area of the city.  
AA Roadwatch is advising motorists to drive with extra care but said the blaze is not affecting nearby M50 traffic.
Separately three units of Dublin Fire Brigade have attended the scene of a blaze at the Robinhood Road in Dublin 22.
The fire broke out at around 3.38am.
Nine trucks are believed to be on fire however the extent of the damage is unclear at this stage.
TOP STORIES

RTÉ News – News Headlines