Updated: Thursday, 19 Dec 2013 21:44 | Comments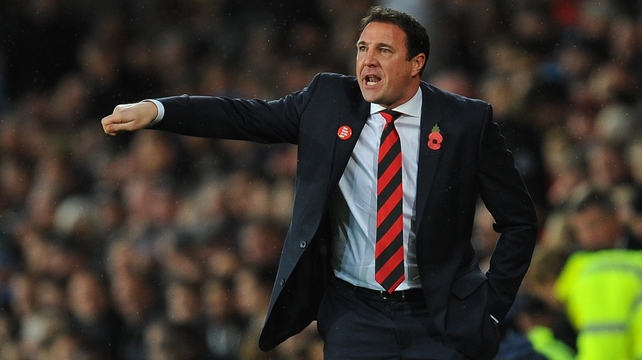 Malky Mackay is understood to have been told to resign or be sacked by Vincent Tan
Malky Mackay looks to be on the brink of leaving Cardiff after a report emerged that the Scot had been told to resign or face being sacked by owner Vincent Tan.
Mackay, 41, has previously insisted he will not resign, but the BBC reports Tan sent the former Watford boss a letter by email on Monday, outlining his grievances at length.
Tan is said to have criticised Mackay's transfer signings, style of play, results and performance as a manager.
A Cardiff spokesman said: "The club is not party to any letter sent from one person to another."
Mackay's position as Bluebirds boss has been under scrutiny since Tan removed his head of recruitment Iain Moody in October amid suggestions of a summer transfer window overspend, something the Scot and Moody denied outright.
The problems at the club deepened on Monday, the same day as Tan's email is reported to have been sent, when chief executive Simon Lim released a statement claiming Tan was "extremely upset" at Mackay's comments he hoped to bring in three players in January, and that there would not be "a single penny" available to spend next month.
Mackay, whose contract at the Welsh club runs until 2016, is scheduled to hold his pre-match press conference on Friday morning, ahead of Saturday's Barclays Premier League trip to Liverpool, with his future set to again be the central topic.
User contributions and/or comments do not, unless specifically stated, represent the views of RTÉ.ie or RT&Eacute.
Click here for Terms of use

RTÉ Sport sport headlines