Friday 23 May 2014 20.08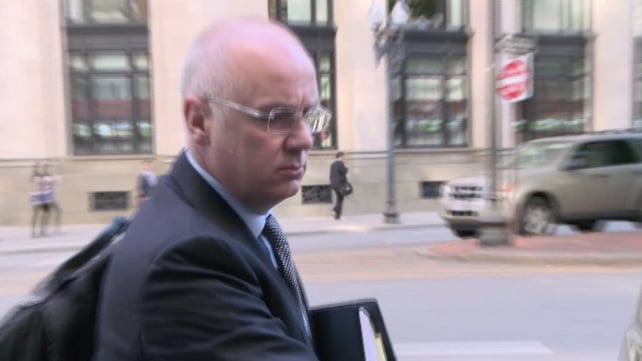 David Drumm spent the past two days giving evidence to the Bankruptcy Court in Boston
A bankruptcy lawyer has told a US court that his firm did 'goof' when filling out bankruptcy financial statements for his former client David Drumm.
Giving evidence at the former Anglo Irish Bank CEO's bankruptcy trial in Boston, Stewart Grossman admitted that his firm failed to explicitly include details of cash transfers between Mr Drumm and his wife.
Mr Grossman, Mr Drumm's former bankruptcy lawyer has spent all of today so far in the witness box.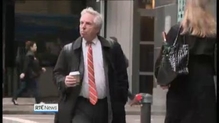 He told the court that in his 41 years practising law, Mr Drumm was one of the most experienced financial professionals that he had ever represented for bankruptcy.
His firm assisted Mr Drumm filling out his financial statements when he first applied for bankruptcy, statements that did not include the transfers of cash, cars and property from Mr Drumm to his wife.
Mr Grossman told the court today, that he assumed Mr Drumm's transfers to his wife were included in his original statement of financial affairs in September 2010.
He said the first time he learned the asset transfers were not included was six months later, in April 2011, when he got a phone call from a "very animated" and almost hysterical Mr Drumm, who he said "freaked out" at the situation.
Mr Grossman testified that his colleague who had filled out the forms Ms Heather Zelevinsky was under the impression that not everything had to be included.
When questioned by Mr Drumm's lawyers, Mr Grossman admitted that he eventually concluded that this was the wrong approach and that they should have included the transfers.
He said there had been a goof, but he said it was not intentional.
Earlier, the court heard that when asked by Mr Drumm where he thought the landmines in his case were, Mr Grossman said his major concerns were the transfers to Mrs Drumm.
Mr Grossman told the court that Mr Drumm had originally transferred cash to his wife because she was getting nervous in September 2008, their marriage was "being bruised" and she and their kids were upset because "reporters were swarming around" and she needed security in money.
When it came to the house in Wellesley, Massachusetts, which the Drumms bought in January 2010 for $ 2m, Mr Grossman said that Mr Drumm was anxious to sell a house they had in Chatham and buy the house in Wellesley because he had a concern about the stability of his family.
He told Mr Grossman that he wanted to get rid of the Chatham home and keep the Wellesley property so his children could keep going to school there.
Mr Grossman told the court today that Mr Drumm told him that if the house had to be sold it would "make his kids insane and make his wife insane".
TOP STORIES

RTÉ News – Business Headlines