Tuesday 22 April 2014 07.16
1 of 4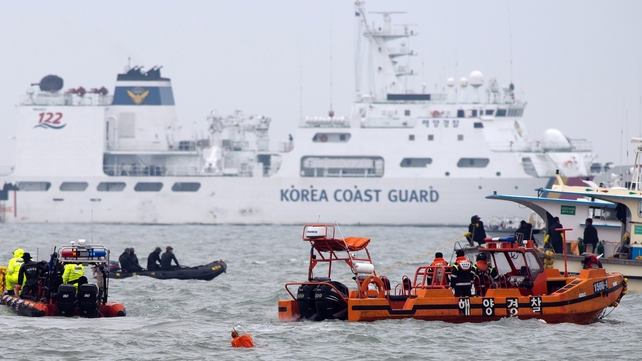 South Korean coastguards and rescue workers at the accident site in Jindo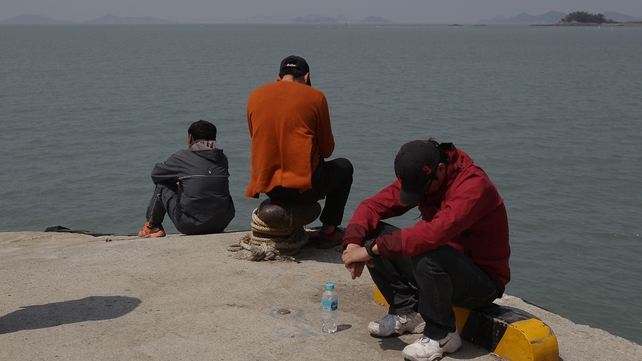 Relatives of missing passengers wait for news at Jindo port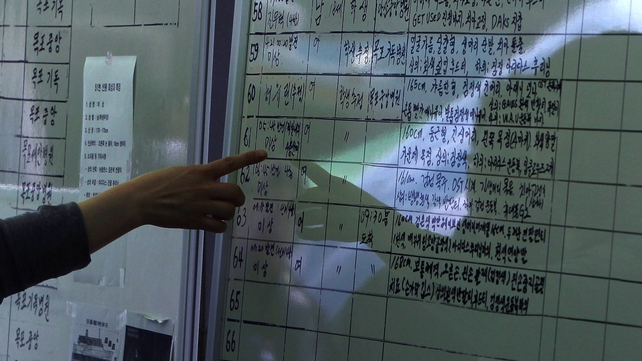 A relative checks lists of dead of the sunken ferry at Jindo port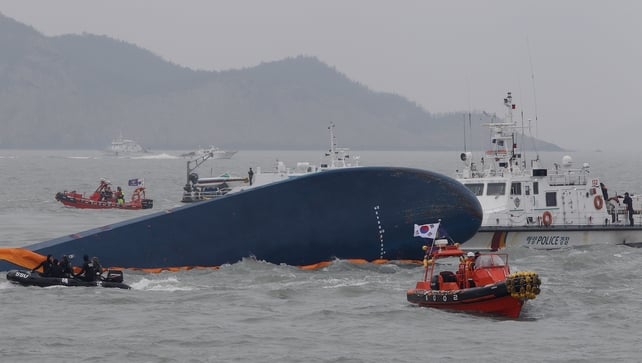 The vessel sank last Wednesday
The confirmed death toll in South Korea's ferry disaster has risen above 100.
However, almost twice that number of people remain unaccounted for nearly a week into the rescue and recovery effort.
The official toll provided by the coastguard stands at 104, with 198 still missing.
The Sewol vessel was carrying 476 people, most of them schoolchildren, when it capsized and sank last Wednesday.
A total of 174 people, including the captain and most of his crew, were rescued.
The expected final death toll of around 300 would make this one of South Korea's worst peacetime disasters.
A crew member of the ferry has said the crew tried to launch lifeboats, but could not get near because of the tilt of the ship.
News reports said he was a second mate but did not provide his name.
He was one of four who have been detained and charged with negligence.
The ferry sank on a routine trip south from the port of Incheon to the holiday island of Jeju.
Of the passengers on board, 339 were children and teachers on a high school outing.
TOP STORIES

RTÉ News – News Headlines