1 of 4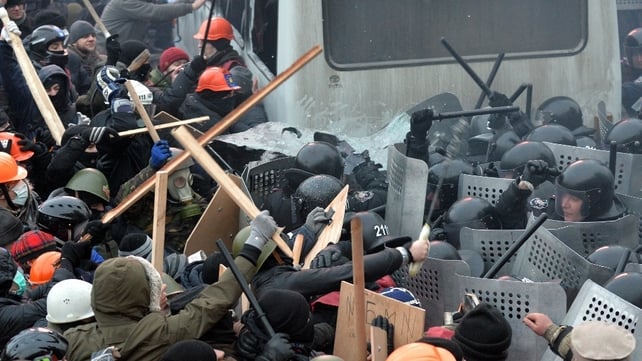 The clashes broke out after opposition politicians called on people to disregard new legislation that bans the anti-government rallies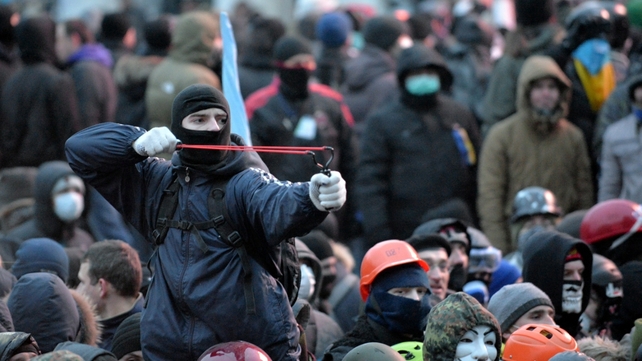 200,000 turn out for an opposition rally in a show of defiance against strict new curbs on demonstrations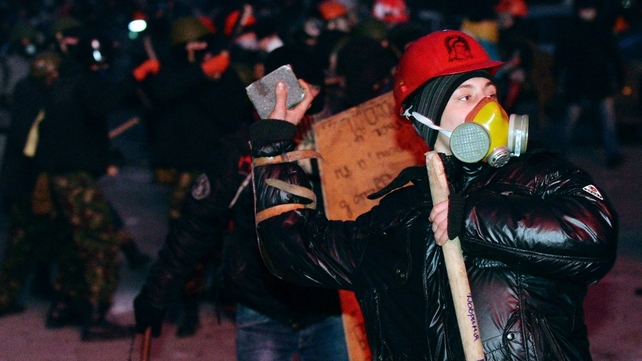 More than 20 people were injured in the clashes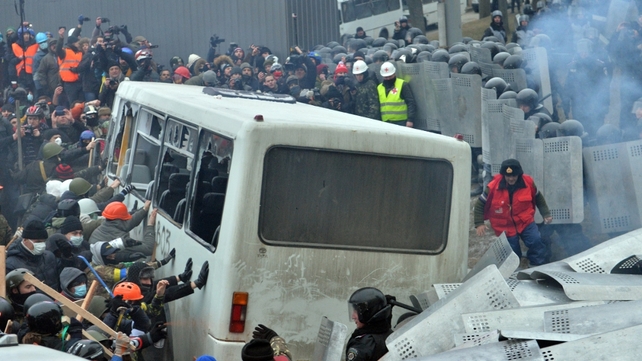 Protesters tried to overturn a bus commandeered by police to block the main road leading to parliament
Clashes raged in the Ukrainian capital Kiev, with police using water cannon and tear gas against stone-throwing protesters. 
In a new bid to chase away the demonstrators, police used water cannon against the protesters amid temperatures of -7C.
More than 20 police were injured in the clashes, said the interior ministry.
200,000 turn out for an opposition rally in a show of defiance against strict new curbs on demonstrations.
Protesters on the sidelines of an anti-government rally in Ukraine attacked police with sticks.
They tried to overturn a bus commandeered by police to block the main road leading to parliament.
              
The clashes broke out after opposition politicians called on people to disregard new legislation that bans the anti-government rallies which have convulsed the former Soviet republic for the past two months.
              
Boxer-turned-politician Vitaly Klitschko, one of the main opposition leaders and speakers at the main rally, went to the scene of the clashes about 100 metres from Kiev's Independence Square, and sought to persuade protesters to refrain from attacking police.
              
However, protesters did not back off and continued to shower fireworks and other objects on riot police, who protected themselves with shields.
The US  called for an end to the violence between security forces and protesters in Kiev and urged the government to hold immediate talks to resolve the standoff.
"The United States Embassy calls for an end to ongoing violent confrontations between protesters and police," the mission in Kiev said in a statement, urging the government to "immediately start negotiations with all sides to resolve the political standoff, address protesters' concerns, and prevent violence from spreading". 

RTÉ News – News Headlines