1 of 3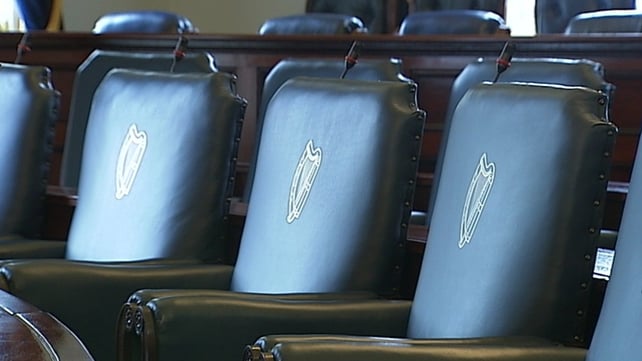 Fine Gael chose John McNulty over three other potential Seanad candidates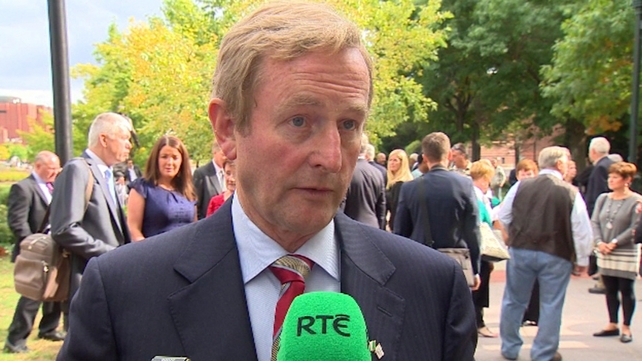 Enda Kenny rejected comments about gender balance in relation to his decision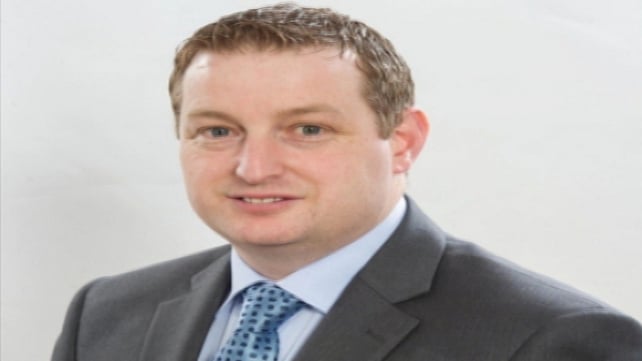 John McNulty is a businessman from Co Donegal
Taoiseach Enda Kenny has said it is the right of the leader of the day to decide who should be nominated for Seanad by-elections.
He has come under pressure over the appointment of Fine Gael's John McNulty to the board of the Irish Museum of Modern Art.
Fianna Fáil said the appointment was made to help the candidacy of the Donegal businessman in a forthcoming Seanad by-election.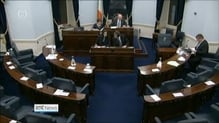 It has also emerged that Fine Gael chose Mr McNulty over three other potential Seanad candidates, all of them women.
The Taoiseach said Mr McNulty's appointment to the board was made by Minister for Arts, Heritage and the Gaeltacht Heather Humphreys "in her own right".
When asked if it was usual to receive a shortlist of three names and to proceed to pick a fourth name instead, Mr Kenny said it was his right and that had always been the process that Fine Gael followed "down through the years".
Speaking in the US, Mr Kenny said he had to verify the nominations for all the candidates for General Elections and for the Seanad.
He said he had not spoken to Tánaiste and Labour leader Joan Burton about it, but that she was aware of the Fine Gael process and had referred to it in her replies.
Mr Kenny rejected comments he had seen about gender balance in relation to his decision.
Meanwhile, up to 15 members raised the controversy at the Fine Gael parliamentary party meeting this evening.
Many were critical of Mr McNulty's appointment to the board and wanted an explanation as to why he was appointed and by whom.
They also sought answers about why he was the Fine Gael Seanad nominee over other candidates.
At the beginning of the meeting, Dinny McGinley addressed members on Mr McNulty's behalf and told them about his background.
It is understood there was a positive reaction to Mr McNulty and many members stressed they were not taking issue with him but with how the issue had been handled.
Some members said that Mr McNulty had been treated unfairly and there had been no need to appoint him to the IMMA board.
The chairman of the parliamentary meeting, Dan Neville, said he would report back to the Taoiseach and said he was sure Mr Kenny would address the issue.
Two members of the party then requested Mr Kenny give a report to the Fine Gael parliamentary party meeting.
The issue was also raised at the Labour parliamentary party by three to four members, including Senators John Gilroy and Ivana Bacik.
The consensus was that this is a Fine Gael problem.
Kenny accused of showing lack of respect for Seanad
Fianna Fáil leader Micheál Martin has said the Taoiseach is "playing fast and loose" with the Seanad.
He said this appointment had been made clearly with a view to facilitating Mr McNulty's candidature for the upcoming Seanad election.
Mr Martin said the situation undermined both the museum and the Seanad.
He accused the Taoiseach of showing a lack of respect for the Seanad.
Mr Martin said he would call on the Labour senators to vote against this, and go for a radical alternative in terms of the by-election, by voting for somebody not affiliated to a political party.
The Tánaiste has said she is on record as stating her preferred way of making appointments such as these would be through the public appointments system.
Ms Burton said: "That's something Brendan Howlin as Minister for Public Expenditure and Reform has been very keen on as well, that it would be adopted."
She said she had used the public appointment service herself in similar circumstances and it was a "very useful way of doing it, and it sets out specific qualifications, interests and attributes that somebody brings to a public board".
Reform Alliance Senator Fidelma Healy-Eames said the by-election process for the vacant Seanad seat should be deemed invalid and should start again.
Speaking on RTÉ's News At One, Senator Healy-Eames said she believed the Seanad by-election was now completely in disrepute.
She said all future appointments to State boards should come before the relevant Oireachtas committee.
The Senator said the Government's nomination of Mr McNulty was also breaking a commitment to greater gender representation, and a commitment to taking every opportunity to promote more women in politics.
Independent Senator Katherine Zappone said Fine Gael should reconsider its appointment of Mr McNulty to the board of the IMMA.
Speaking on RTÉ's Morning Ireland, Senator Zappone said the manner in which the appointment was made smacks of a traditional way of doing politics, with little transparency and no evidence of reform of politics that has been promised by the Government.
She said it raised questions about Fine Gael's commitment to increasing gender representation in the Oireachtas given that Mr McNulty is recommended to replace a woman, recently elected MEP Deirdre Clune, in the Seanad.
She also questioned the appropriateness of Mr McNulty's qualifications to be appointed to the board.
Minister for Health Leo Varadkar said he does not see a problem with the nomination of Mr McNulty for a vacant Seanad seat.
He said Mr McNulty was appointed to the IMMA to add business experience and give some regional balance to the national institution.
Mr Varadkar said there would be a by-election for the Seanad seat in around six to eight weeks.

RTÉ News – News Headlines