1 of 2
Enda Kenny sees no circumstances that the bondholders will be paid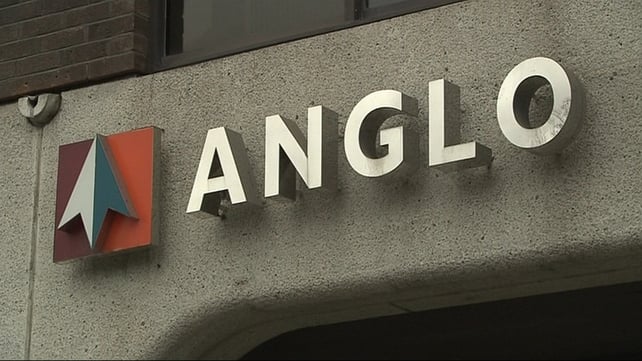 Professor Brian Lucey said most of the junior bondholders are vulture capitalists
Taoiseach Enda Kenny has said he does not see any circumstances where junior bondholders will be paid following the liquidation of IBRC.
Earlier, Minister for Education Jan O'Sullivan said she fully supports her party leader, Tánaiste Joan Burton, in her stand on junior bondholders, and her assertion that they will not be paid.
Ms Burton yesterday ruled out the possibility of junior bondholders in Anglo getting a payout from the liquidation of the Irish Bank Resolution Corporation.
Ms O'Sullivan said the Irish taxpayer is the priority for payment.
Minister for Health Leo Varadkar has also said he believes that junior bondholders will not receive a payment from the liquidation.
Speaking at an event at Beaumont Hospital this morning, he said he agreed with the Tánaiste on the issue, describing bondholders as being "at the bottom of the pile" when it came to payments.
Mr Varadkar also denied reports of a split between the Coalition parties over whether the Universal Social Charge should be phased out.
He said there was "plenty of scope" to make further reductions in both the USC and income tax in future budgets.
A leading economist has also said that the Government should under no circumstances pay junior bondholders in Anglo Irish Bank.
TCD Professor of Finance Brian Lucey said it was no longer an economic issue, but a moral issue, and that the Minister for Finance should not even contemplate such a move.
Speaking on RTÉ's Morning Ireland, Professor Lucey said it would be "economically unwise, politically foolish and morally reprehensible" for Michael Noonan to do so.
The Professor said that most of the junior bondholders were vulture capitalists who became bondholders only after buying the Anglo Irish bonds as junk bonds.
He said they were people who put capital into Anglo Irish Bank for high yield with high risk. He said they paid 2-10 cent in the euro for shares and expect to get 100 cent in the euro back.
He said the bondholders have a claim under liquidation laws, if there is money left after everyone else is paid off, but he said it "flabbergasts me that [the Government] could even contemplate this".
Professor Lucey said he believed the Government would pay the junior bondholders if it thought it had to, but urged that instead it incur the risk of legal action from the bondholders and then defend that "to the hilt".
He added: "It would be incomprehensible that at a time when last night people were sleeping in sub-zero temperatures in the cities and towns of this country, that we would think of doing anything like this.
"It's not an economic issue, it's not a legal issue for me as a citizen of this State, it's a moral issue, and we should as citizens take a moral perspective.
"Economics and finance got into trouble, and got the rest of the world into trouble because we lost sight of the fact that it's a moral issue."
He said that the reality is that the State can only recoup over €1bn and not the €35bn that was put into Anglo Irish to prevent it failing.
Speaking on the same programme, Minister for Transport Paschal Donohoe said he does not believe the junior bondholders will ever be paid.
Mr Donohoe said that while it was "technically and theoretically possible" that they would be paid back, in reality it would not happen because they were "at the bottom of the pile" of creditors.
"Because they are so low down the pecking order, I don't believe that they will be paid.
"Because of the hierarchy that is there, it's theoretically possible that they could be paid, but I don't believe that they will be paid and that will maintain the spirit of the Government in relation to this, by getting rid of promissory notes and by closing down Anglo Irish Bank."
Tonight liquidators for IBRC said in a statement the various State entities are now owed around €1.2bn.
Though, liquidators also say these state claims and other unsecured creditor claims rank ahead those of junior bond holders.
Meanwhile, the Dáil will debate a motion of confidence in the Taoiseach and Government tomorrow afternoon.
The debate is to last three hours, before a vote is taken on the motion.
The motion was put down in response to a motion of no confidence by Sinn Féin and was tabled to coincide with an anti-water charge protest outside Leinster House on Wednesday.

RTÉ News – News Headlines