Tuesday 08 July 2014 07.12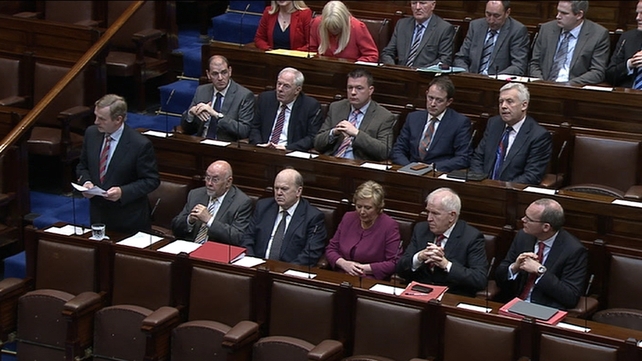 The Cabinet reshuffle may take place tomorrow
Talks between the Taoiseach and Tánaiste will resume later today on their priorities in government and the Cabinet reshuffle.
The talks are expected to resume after the Cabinet meeting this morning.
Ministers will meet today for what will be the last Cabinet meeting in its current formation.
Several ministers are uncertain about their political future and which department they will be heading to after the reshuffle.
The process to determine that continues today as talks between Enda Kenny and Joan Burton resume.
They held one-to-one discussions for several hours yesterday, but neither made any statement afterwards.
Minister for Finance Michael Noonan said that he expected a significant reshuffle and that it would be completed by tomorrow.
There is increasing speculation that the reshuffle may now take place tomorrow, but that has not been confirmed.
TOP STORIES

RTÉ News – News Headlines