Friday 24 January 2014 22.27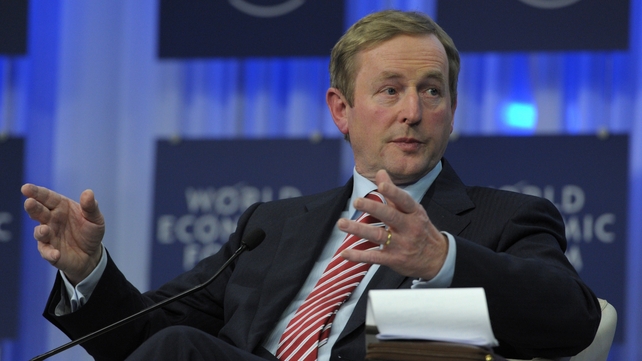 Enda Kenny has been linked with the soon-to-be-vacant roles of European Commission President and EU President
Enda Kenny has said his aim is to win a second term as Taoiseach after clearing up the "unholy mess" his Government inherited from its predecessor.
Mr Kenny made the remarks to Bloomberg News after he was asked about suggestions that he could succeed European Commission President José Manuel Barroso or European Union President Herman Van Rompuy.
Speaking at the World Economic Forum in the Swiss resort of Davos, he said that the country's debt was still "very high" and the country was in need of "continued assistance", referring to the Government's continued push to have Europe cover some of the cost of the bailout.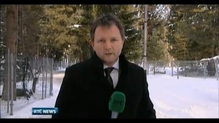 RELATED AUDIO & VIDEO
"We happened to be one of the first over the edge," he said. "The mechanisms that are available now weren't available then."
Mr Kenny also said he hoped that Britain would remain a "central part" of the European Union, despite British Prime Minister David Cameron's attempts to renegotiate its relationship with the union.
"The European Union would be much weaker without Britain," he said. "It's complex for Britain. One party wants out, another party sets a position that's unclear."
Mr Kenny held a number of meetings on the margins of the World Economic Forum this morning.
He met US Treasury Secretary Jacob Lew, followed by bilateral meetings with NYSE Euronext Chief Executive Duncan Niederauer and Daniel L Doctoroff, the president and CEO of Bloomberg.
Mr Kenny also briefly met ECB President Mario Draghi.
Meanwhile, a Government spokesman said Chief Operating Officer of Facebook Sheryl Sandberg singled out Ireland as the only country with all the necessary elements required for economic growth.
According to the spokesman, Ms Sandberg said a flexible skilled labour pool among other prerequisites were necessary if other European countries were to grow out of the crisis.
She was speaking at a lunch attended by Mr Kenny in Davos.
The event, hosted by the Norwegian foreign minister, was also attended by the UN Secretary General Ban Ki-moon, the head of the OECD Angel Gurria and the billionaire financier and economist George Soros.
TOP STORIES

RTÉ News – Business Headlines