Wednesday 16 April 2014 15.20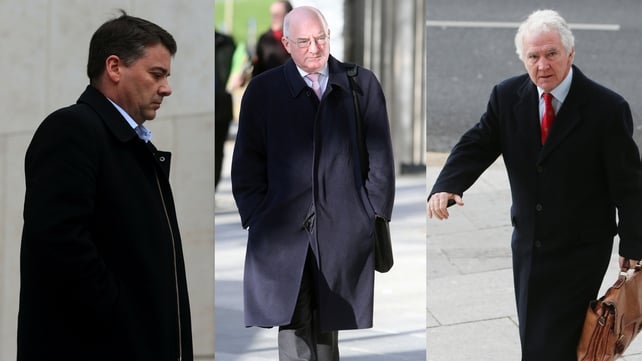 Patrick Whelan (L), William McAteer and Seán FitzPatrick
The jury in the Anglo Irish Bank trial has been told they can bring in a majority verdict.
The jurors have now been deliberating for more than eleven hours since Friday afternoon.
The jury forewoman was asked if they had reached a verdict on any count on which they were all agreed and she told the court they had not.
Judge Martin Nolan told the seven women and five men that they could now bring in a verdict on which at least ten of them agreed.
The jurors then resumed their deliberations.
The bank's former chairman, Seán FitzPatrick, and two former directors, Patrick Whelan and William McAteer, deny giving unlawful financial assistance to ten customers of the bank to buy Anglo shares in July 2008.
Mr Whelan and Mr McAteer also deny giving illegal loans to Seán Quinn's wife and five children.
TOP STORIES

RTÉ News – Business Headlines