Wednesday 07 May 2014 13.03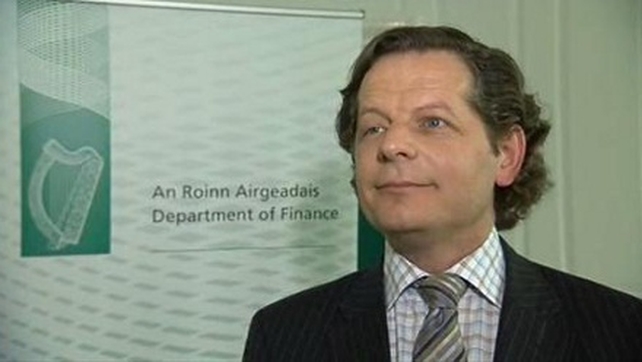 John Moran had joined the Finance Department from the Central Bank
John Moran, the Secretary General at the Department of Finance, has resigned. 
Finance Minister Michael Noonan said he had accepted Mr Moran's resignation with regret.
"Since John first joined the Department of Finance on secondment from the Central Bank he played a leading role in recapitalising the banking sector and restoring the economy at a very difficult time, " Mr Noonan said.
Mr Noonan also said that since his appointment as Secretary General, Mr Moran had been involved in every significant decision taken by him throughout the bailout programme.
"I valued his council during those very difficult times and I wish John every success in the future," Mr Noonan added.
Before his time with the Central Bank, Mr Moran had worked for law firms such as McCann FitzGerald in Dublin and major banks including Zurich Capital Markets. 
Officials in the Finance Department described the Limerick native as a "hands on" individual who was also easy to deal with. 
TOP STORIES

RTÉ News – Business Headlines