1

of 2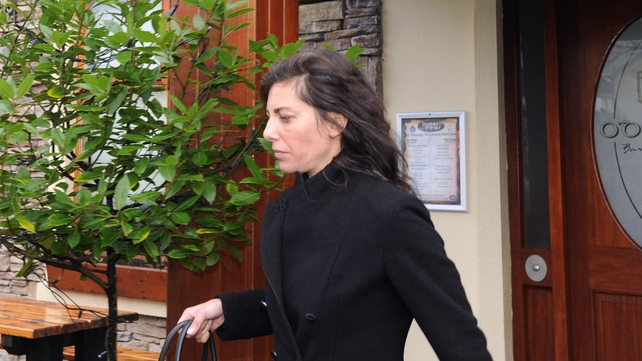 The judge accepted that Jenny Lauren's behaviour was entirely out of character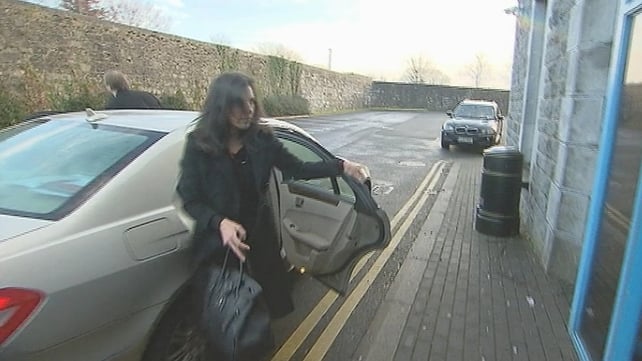 Jenny Lauren arriving at Ennis Courthouse earlier today
A niece of fashion designer Ralph Lauren, Jenny Lauren, has been fined €2,000 after a transatlantic flight was diverted to Shannon Airport last Monday.
At Ennis District Court this afternoon, Ms Lauren, 41, pleaded guilty to two charges against her.
Ms Lauren entered Ennis Courthouse through a back entrance and sat at the back of the court while a number of other cases were heard.
She was arrested on Monday at Shannon Airport after a Delta Airlines flight from Barcelona to New York was diverted due to safety concerns.
Ms Lauren was charged with threatening and abusive behaviour on the flight and being intoxicated to an extent that could cause danger to passengers.
This morning, the court heard that costs of $ 43,158 (€31,718) had been incurred as a result of the flight diversion and the inconvenience it caused to passengers and crew.
Inspector Tom Kennedy told the court that the defendant had no previous convictions.
Her solicitor Sharon Curley told the court that her client had a number of medical conditions and was extremely sorry about the trouble she had caused.
Judge Patrick Durcan said he accepted that her behaviour was entirely out of character, but he had to also recognise the upset and disruption that had been caused.
He fined her €2,000 on charges of being intoxicated on board the flight and took another charge of threatening or abusive behaviour into consideration.
Ms Lauren, who operates a high-end jewellery business in the US called Jenny Lauren Jewellery, made no comment as she left the court.
 

RTÉ News – News Headlines