Tuesday 01 July 2014 09.43
1 of 8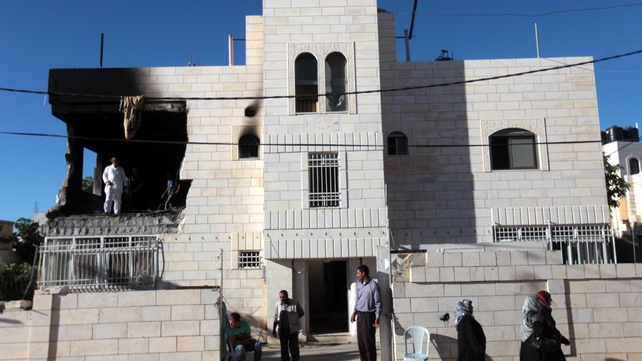 Partially burned home of Amar Abu Eisheh, one of the two suspects in the kidnapping and murder of three Israeli teenagers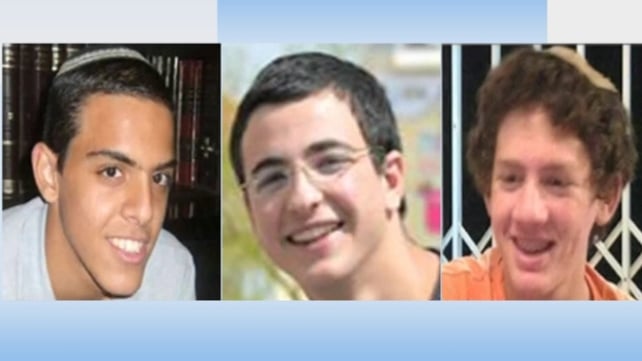 Bodies of the three teenagers were found in a field in Hebron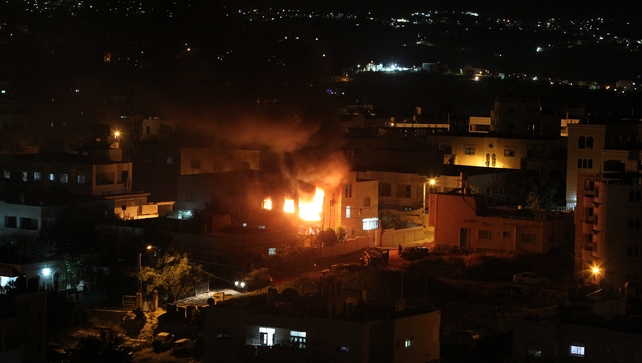 Flames and smoke billow from the house of Amer Abu Eisheh, one of two Palestinian suspects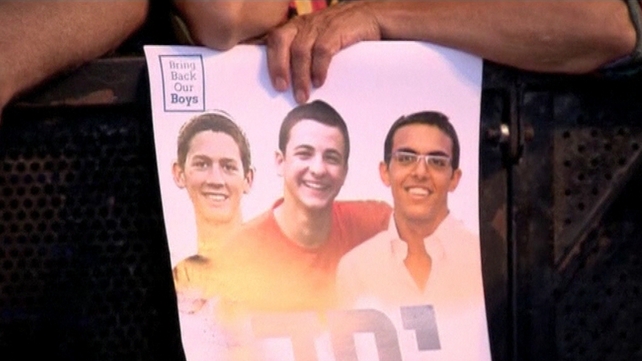 Kidnappings appalled Israelis who rallied behind the boys' families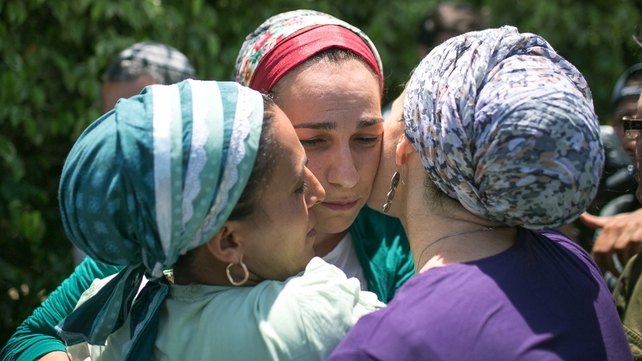 The boys' mothers pictured shortly after their sons went missing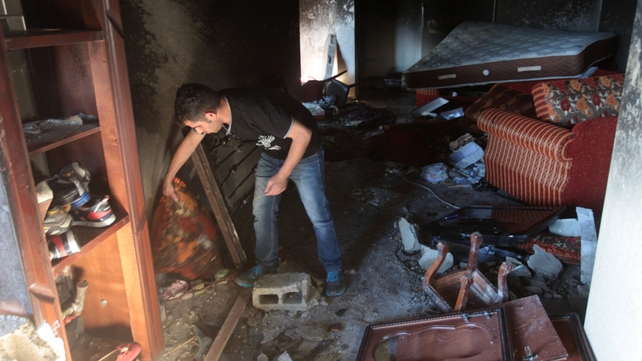 A Palestinian looks at damage in the partially burned home of Amar Abu Eisheh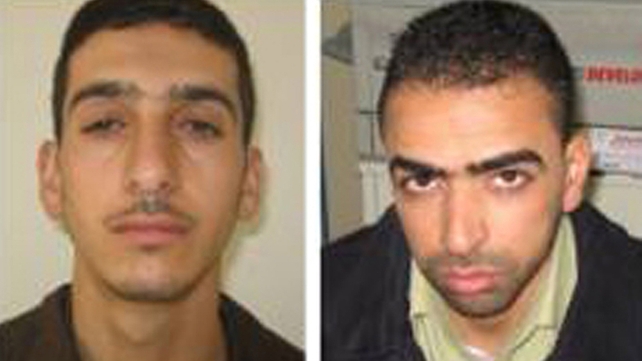 Amer Abu Eisheh (R) and Marwan Kawasma (L) are suspects in the kidnap and murder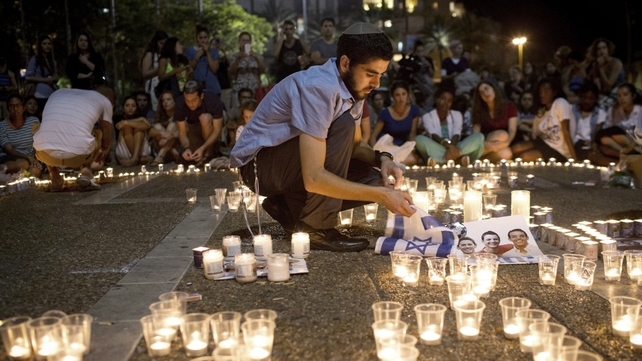 Israelis mourn and light candles in Rabin Square in Tel Aviv after news that the teenagers' bodies were found
The Israeli army has demolished the West Bank homes of two main suspects in the kidnap and killing of three young Israelis.
Witnesses said the houses of Marwan Qawasmeh and Amer Abu Eisheh, Hamas members in the city of Hebron, were blown up, in what a human rights group said was the first punitive demolition since Israel halted the practice in 2005.
Hamas warned that any Israeli action to punish it for the killings would open "the gates of hell".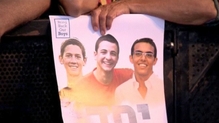 RELATED AUDIO & VIDEO
"If the occupiers carry out an escalation or a war, they will open the gates of hell on themselves," Hamas spokesman Sami Abu Zuhri said.
Israel has repeatedly accused Hamas of kidnapping the teenagers and began a major crackdown on the movement's West Bank infrastructure.
Hamas has dismissed the allegations as "stupid" with Mr Zuhri accusing Israel of fabricating the kidnapping as an excuse to crack down on the Islamist movement.
Yesterday Israeli security forces found the bodies of of Gil-Ad Shaer and US-Israeli national Naftali Fraenkel, both 16, and Eyal Yifrah, 19, in a field near Hebron.
The teenagers had apparently been shot soon after having been abducted while hitchhiking earlier this month, officials said.
Their funerals are due to take place later today.
Israeli Prime Minister Benjamin Netanyahu blamed Hamas "animals" for killing the three.
Israel's security cabinet, which held an emergency session late yesterday and was due to meet again today, was split on the scope of any further action in Hebron and the West Bank, officials said.
The Israeli military said aircraft attacked 34 sites, mostly belonging to Hamas, though its statement did not link the strikes to the abductions.
Instead, it cited 18 Palestinian rocket launched against Israel from Gaza in the past two days which Israeli officials have said Hamas carried out.
At the security cabinet meeting, the army proposed "considered and moderate actions" against militants in the West Bank in response to the teenagers' deaths, said officials.
Any sustained campaign there could undermine Palestinian President Mahmoud Abbas.
But the cabinet did not agree on a future course of action at that session, officials added.
The kidnapping appalled Israelis who rallied behind the boys' families in a display of national unity.
"They were kidnapped and murdered in cold blood by beasts… Hamas is responsible and Hamas will pay," Mr Netanyahu said in a statement last night.
Meanwhile, Israeli troops shot dead a young Palestinian early today during a raid into the Jenin refugee camp in the northern West Bank, Palestinian security and medical officials said.
They named the dead youth as Yusuf Abu Zagher, 18, and said the incident appeared unrelated to Israeli operations in the southern part of the territory following the abduction and killing of three Israeli teenagers there.
The Israeli military had no immediate comment.
TOP STORIES

RTÉ News – News Headlines