Tuesday 15 July 2014 06.24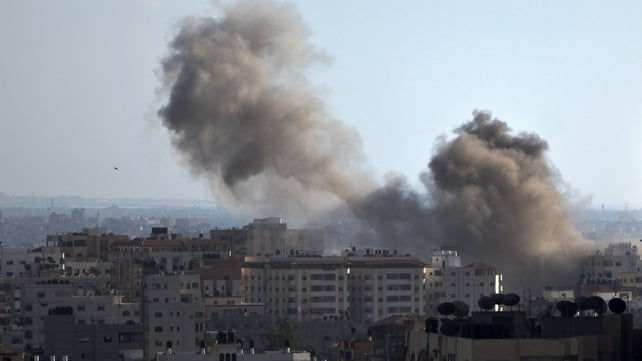 Israel and Hamas have exchanged hundreds of air strikes and rocket attacks
The armed wing of Hamas has rejected Egyptian proposals for a ceasefire in Gaza.
It also threatened to "intensify" its conflict with Israel if truce terms were unsatisfactory.
"No official or unofficial side has approached us about the ceasefire talked about in the media … (but) if the contents of this proposal are true, it is a surrender and we reject it outright," the Ezzedine al-Qassam Brigades said in a statement.
"Our battle with the enemy will intensify."
Egypt proposed yesterday that Israel and Hamas end hostilities at 0600GMT today, after seven days of bloodshed in Gaza that has killed at least 186 Palestinians.
Israel's Operation Protective Edge was launched on 8 July to stamp out rocket fire from Gaza militants.
Israel and Hamas have exchanged hundreds of air strikes and rocket attacks respectively in the past week.
No Israelis have been killed.
US President Barack Obama welcomed the Egyptian proposal, and Israel's cabinet said it would meet today to discuss it.
However, Hamas refused to cease firing until a comprehensive agreement was put in place.
Hamas has said it wants Israel's blockade on Gaza lifted, along with the opening of the Rafah border crossing with Egypt in any truce deal.
It also wants Israel to release Palestinians it rearrested after freeing them in exchange for kidnapped Israeli soldier Gilad Shalit.
TOP STORIES

RTÉ News – News Headlines