Friday 10 January 2014 21.34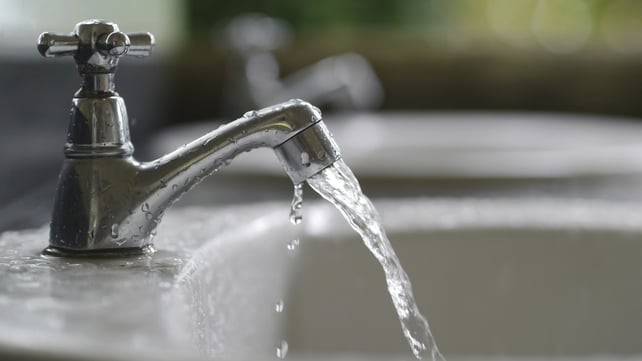 Irish Water has been under increasing political pressure
Senior Irish Water executives are to appear before a special meeting of the Committee on the Environment, Culture and the Gaeltacht on Tuesday.
Committee Chairman Michael McCarthy this evening said: "This will be an opportunity for this committee to examine the operation of Irish Water and address public concerns over spending levels with personnel responsible for the body."
A spokeswoman for Irish Water earlier said that its executives were willing to appear before any Dáil committee to explain consultancy costs of €50m last year.
Irish Water has also issued a statement saying the creation of the agency will deliver cost savings of €2bn over the next ten years.
The agency this afternoon said it has engaged closely with Northern Ireland Water, Scottish Water, Southern Water, Thames Water and Welsh Water to understand best practice in creating and operating a water utility.
This has included multiple site visits to each and ongoing engagement on various issues.
The offer to appear before any Dáil committee came amid growing calls from Opposition and Government deputies for the agency's management to appear before the Public Accounts Committee.
Fianna Fáil is tabling a private members' motion next week for greater transparency regarding Irish Water.
Party spokesman Barry Cowen described Irish Water as a "runaway train out of control" that had to be made accountable to the taxpayer.
Speaking on RTÉ's Six One News, Mr Cowen claimed the information surrounding the costs of setting up Irish Water was clouded in secrecy because of a ban on Freedom of Information.
He said the taxpayer would have to bear the costs now and in the future and there is no evidence to suggest the company is within budget.
Sinn Féin has described it as a national scandal and they, along with People Before Profit TD Richard Boyd Barrett, want questions answered in the Dáil next week.
Mr Boyd Barrett described the imposition of water charges and the accompanying cost to the taxpayer as a "mafia-style heist".
Independent TD Shane Ross and a number of Government TDs want Irish Water executives to appear before the Public Accounts Committee to explain the €50m consultancy costs.
Speaking on RTÉ's Today with Sean O'Rourke, Mr Ross said such spending should not go unchecked and that an explanation is needed as quickly as possible.
He said: "It is opaque, we don't know the details and we need to know the details of what they're spending this money on down to the last penny.
"I'm going to ask at the Public Accounts Committee, next week, that we ask Mr Tierney [of Irish Water] to explain this in real detail because it's quite shocking in its form that is being presented at the moment."
He added: "It puts the whole resentment against water rates right back on the agenda and it makes those people, those people who were paying so much money already which they cannot afford deeply, deeply hurt."
Labour's Michael McNamara said democratically elected representatives, particularly ministers who ultimately run departments, need to be seen as being responsible for services.
He said this was another body being set up to remove democratic accountability and this Government should not repeat the same mistakes of the last coalition.
Opposition accused of 'political opportunism'
However, Minister for Agriculture Simon Coveney has accused the Opposition of "political opportunism" in criticising Irish Water.
Mr Coveney said the company had to be given a chance to explain the spending.
Speaking on RTÉ's Morning Ireland, the minister said: "We need to understand how that money is being spent."
He added: "We need to give Irish Water the opportunity to explain the value for money that they're getting, the tendering procedures that they have before they spend money on consultants.
"I think people also need to put this into perspective. Ireland spends about €1.2bn a year providing water to households and businesses.
"This is less than 5% of that, (which) was spent last year on consultants trying to put a new system in place that can give people more value for money in terms of the cost of water delivery."
Minister for the Environment Phil Hogan said today that there is definitely concern about the amount of money spent by Irish Water but that it was set out two years ago that a sum of money would be required to set up the company.
Mr Hogan said Irish Water Chief Executive John Tierney was openly telling people what the establishing costs are in relation to setting up a new utility – the equivalent of setting up the ESB.
Mr Hogan said it was going to cost money to set up a company from scratch and to bring 34 local authority systems into one semi-state body.
He said there were governance, legal and HR issues, new IT systems, customer billing, service level agreements which all cost money.
He added that these particular costs had been openly tendered for and have to be verified by the regulator and by the National Treasury Management Agency.
Yesterday, Mr Tierney outlined the money it had spent on consultants, but said that amount of money would not be spent again this year.
A spokeswoman for Irish Water today said it had accepted previous invitations to appear at committees and would do so in the future.
Irish Water executives are due before the environment committee on 11 February.
Meanwhile, the Commission for Energy Regulation has announced that it is to hold a public consultation between April and June before it decides on a regime of charges and billing for Irish Water.
The commission said it may allow Irish Water to increase its charge per unit for water if the demand is not as high as anticipated.
It also confirmed that Irish Water could increase charges if it has higher than anticipated costs because of unforeseen events arising from a drought or a harsh winter.
In a statement this evening, the commission said: "The CER was asked to advise the Minister for the Environment, Community and Local Government about the total level of set-up costs incurred by Irish Water.  
"It conducted a short review based on the information supplied to it in late 2013. It gave an initial view to the minister that many of the costs were likely to be legitimate and would ultimately yield benefits and lower costs for consumers but that it needed further time and more detailed information to have a comprehensive view of the issue. 
"The CER is planning to do a full review of all of Irish Water's costs during the coming months.  In accordance with best regulatory practice, it will consult fully on these issues and consider all responses before coming to a conclusion.
"In regard to the set-up costs, it will do a full review of these and will revert with a comprehensive set of advices to the minister which will allow him to take a final view on what set-up costs will be allowed."
TOP STORIES

RTÉ News – Business Headlines